New study shows how much parents rely on the internet.
A study from TalkTalk reveals how much parents rely on the internet to help their children with homework.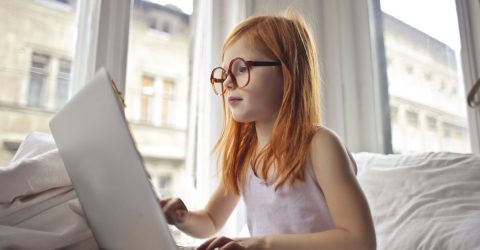 Back to school.
It's a touchy issue for many families, teachers and children. Children are given more homework than ever, teachers are more burnt out than ever. And now it seems parents are struggling to keep up!
Despite leaving school decades ago, many of us face homework every week. Yep, something we forget when we decide to have kids is that it means repeating school all over again!
In tech-ed out, sci-fi 2020, helping your kids with homework should be easier than ever. We have websites, tablets, calculators in our pockets, AI and old school computers to help us calculate Pi. But a new study by Talk Talk shows that while we might have more help than ever, we find things just as frustrating!
Brain freeze.
The study found that 97% of parents rely on the internet to help their kids with homework. This highlights what we already know, the internet is a great tool / lifesaver for parents. However the study shows the downside of this; with 3 in 4 parents saying they 'feel stressed without internet access'.
It's clear the internet has made us a bit mentally lazy! Parents whose kids had grown up pre-internet said they relied on their own knowledge (82%). However a worrying 1% of parents admitted to simply making the answer up and hoping for the best! That means there are people out there who grew up thinking 'Mitosis' is an energy drink. Or people who grew up believing John, Paul, Ringo and George were the kings before Henry.
Lifeline.
Every year schools introduce new online platforms for homework tasks. This means kids and parents nowadays are increasingly dependent on a fast, reliable internet connection. Three quarters of British parents said: 'they would feel frustrated…worried if their broadband didn't work during homework time'.
It feels like we can't get through a week without a study showing how reliant we are on broadband. (1 in 2 British people say 'we get it' when a new broadband usage study comes out!) And ISP's and governments have been pushing the idea of the internet as another essential utility for years.
There were even promises to nationalise and make it free during the last election! While it seems unlikely for that to happen within our lifetimes, ISP's are certainly making fast broadband more affordable than ever. The government is also making it much easier to connect to superfast broadband in rural areas.
So hopefully by 2030 parents will be less frazzled! Although we might get so internet reliant we might have to look up our own kids names…