Ofcom report reveals a big problem for broadband markets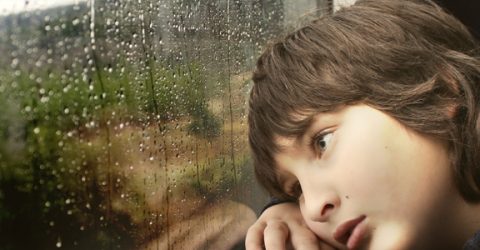 Ofcom's annual report on the state of the nation's telecoms has revealed some surprising facts and figures about broadband loyalty.
The Connected Nations report details the progress of infrastructure development, customer engagement, and the security, resilience, and availability of our nationwide networks. Although the report paints a generally positive image of gradual improvement over the year, it also gives light to one of the core issues affecting the industry.
Customer loyalty has been something of a hot topic lately, with many calling into question the high prices that customers pay if they stay with their ISP past the minimum term of a broadband contract. A 'super-complaint' detailing this issue has been under investigation from the Competition and Markets Authority (CMA) since September, which projected customers were paying £4 billion a year in 'loyalty fees'.
Ofcom's report has also shown a surprising 55% of people choose not to subscribe to superfast broadband, even when it's readily available for them. According to the report, 94% of homes and businesses across the UK now have access to superfast services.
That is a huge amount of people choosing not to upgrade. When coupled with the figures surrounding 'customer loyalty', we can see that many people are overpaying for a low-end service.
So what's going wrong?
Full-fibre networks, and their impressive gigabit connections, have been under rapid development throughout 2018. But, with millions of customers seemingly choosing to stick with pricey 10Mbps speeds, is full-fibre really something people care about?
Is the issue that people don't want 'better' internet, or are they entirely unaware that these services are available to them in the first place?
You may think of it as nothing more than people choosing between budget and premium broadband but, if you take a look at the deals below, you can see how small the difference can be.
Generally, the cost difference between available superfast and standard broadband averages out to between £30 and £50. Spread out across the length of the contract, and it is a cost that many households simply won't notice. What's more, the 'loyalty fee' controversy shows that people really don't seem to mind paying a little more for broadband.
The CMA's investigation into the 'super-complaint' has concluded with a series of recommendations for Ofcom, Government, and other industry regulators.
Their recommendations include the publication of an annual "loyalty penalty report" to detail the different costs that companies impose on their customers, new "pricing regulations", and even changes "requiring suppliers to give last year's price on [contract] renewal". The CMA is also "exploring" changes to legislation and regulations, including "new powers" that allow the CMA to issue fines.
The CMA may be pointing the finger squarely at service providers, but Ofcom seems to see the problem stemming from a disconnect between customers and the market.
Boost Your Broadband is an effort from Ofcom to improve customer awareness about ISPs, broadband technology, as well as household speed and data requirements. It also advises the use of Ofcom-accredited comparison sites (like us) to easily and clearly compare all the best deals available. Although the site really does give the typical consumer everything they could need to make informed decisions, public awareness of the resource itself is likely very low.
We can start to see the reasoning behind the low introductory prices that ISPs put on offer for new customers. With customer engagement as low as it is, providers need to dangle something pretty special in front of us to get people to pay attention.