Ofcom report reveals the state of British Broadband in 2022
Average speeds are on the up, but UK cities still lag well behind worldwide neighbours.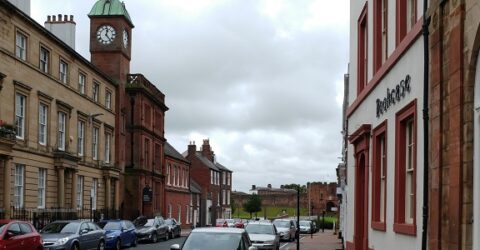 Speed is entirely relative.
If you're travelling in a modern car, thirty miles an hour feels slow. If you're standing beside that car as it sails past you, it'll seem remarkably rapid.
In a similar manner, public perceptions of broadband speeds are often determined by how a particular internet connection is performing, and what it's being asked to do.
However, there are other parameters which can be used as well.
Two authoritative surveys by respected bodies have recently added some context to the question of how fast is British broadband.
They show an improving picture nationally, but a less rosy one internationally.
How fast is British broadband compared to last year?
Let's start with the good news.
Ofcom recently published their eagerly awaited annual report into fixed line home broadband speeds across the UK.
Their data showed a near-20 per cent increase in median download rates nationwide compared to the same survey in 2021, up from 50.4Mbps to 59.4Mbps.
(For more information on what these speeds mean in real terms, our guide to the broadband speeds required to perform certain tasks is a useful read.)
Upload speeds have also increased compared to last year, though by a smaller margin – from 9.8Mbps to 10.7Mbps.
Today's figures might be even higher since these averages were correlated back in March, before being subjected to an extensive period of review by the industry regulator.
The picture is further muddied by a widening gap between urban and rural regions, despite recurring promises by various Governments to reduce the historic disadvantages faced by rural residents.
The latest masterplan is the UK Government's £5 billion Project Gigabit scheme, aiming to reach 99 per cent of UK homes by the end of the decade.
However, this simply isn't enough to counterbalance the predominantly urban rollout of full fibre broadband, from an array of hyperfast and hyperlocal ISPs.
How do UK figures compare internationally?
This is where the news becomes less positive.
New data from internet connectivity benchmarking specialists Ookla has concluded that UK cities perform especially poorly in comparison with international rivals.
As the best-performing UK city, London recorded average download speeds of 73.93Mbps, which broadly ties in with Ofcom figures when you strip out slower rural areas.
Manchester was marginally behind on 73.43Mbps.
However, that placed both UK cities behind Asuncion in Paraguay, Amman in Jordan, and Helsinki in Finland.
It also placed them a long way behind the world's fastest cities – including Beijing (238Mbps), New York (218) and Bangkok (217).
London finished 71st in this (admittedly not exhaustive) list of global conurbations, with Manchester 75th.
In between came Hanoi, Sofia and Manila, none of which could claim to be global cities despite all being national capitals.
By these metrics, the UK's performance seems disappointing.
Where are average speeds worse?
Explore the lower reaches of Ookla's league table, and you'll find cities like Havana, Kabul and Aleppo recording median broadband speeds of around two megabits per second.
Developing nations occupy most of the spots below London and Manchester, though there are some interesting exceptions.
Residents of Athens will be disappointed by media speeds of 40Mbps, while Sydney's figure of 53 and Rome's 64 also jumped out.
Overall, though, there is a great deal for the UK's telecommunications sector to do in terms of restoring parity with nations like the Netherlands and the Irish Republic.