Ofcom reveals plans for more airwaves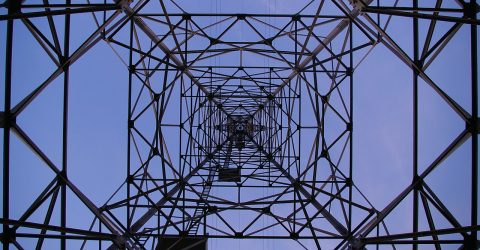 Mobile network operators will be rubbing their hands in anticipation as Ofcom has revealed plans to increase airwave capacity by 22% and by 62% in the sub-1GHz portion of the spectrum.
After four years Ofcom has finally revealed there will be two auctions to be held either in late 2019 or early 2020 for the much anticipated 700MHz and 3.6/3.8GHz. The latter essential for the demand for 5G.
Ofcom envisages two kinds of licence. A low-powered, local licence with a range of 50m for premises and a medium-powered band for rural hotspots.
To be eligible for the auction operators must have shown they had improved their existing coverage. Ofcom stipulated a winning bidder would have to extend 'good outdoor coverage' to at least 90% of the country's land mass within four years.
They will need to improve coverage for 140,000 homes and businesses not already covered. Finally, they will also need to erect 500 new masts in rural areas, which may be 4G or 5G.
Ofcom has also imposed a cap on any auction winner with a ceiling of 37% of overall spectrum. Which will impact on BT/EE if they were to win the spectrum in both auctions as it would take their share to 44%, posing competition issues.
With the auction including the 200MHz of spectrum plus last year's 230MHz, means that available spectrum in the UK will have increased by almost two-thirds. Ofcom said the reserve price has been set at £1bn to £2bn, although, they said, the winner will receive discounts if agreeing to their coverage conditions.
This reflects the explosion in demand for data among consumers we have seen in recent times. Ofcom estimated the average subscriber in this country consumes 1.9GB per month, up from 1.3GB.
Ofcom has also announced a consultation process on spectrum sharing. This, they hope, will encourage private networks for industrial IoT uses and fixed wireless access in rural areas not served by fixed broadband providers.
This, Ofcom said, would involve auctioning the 3.8GHz and 4.2GHz chunk of spectrum used by satellites and point-to-point fixed links. This would allow more users access to the 1,800MHz, which can be shared by 12 users concurrently. As well as opening up the 2,3000MHz band.
Image: Ben Harris