Onestream offer cheapest Broadband in UK
Slipping in with an amazing deal just before Black Friday, Onestream narrowly beats all competition!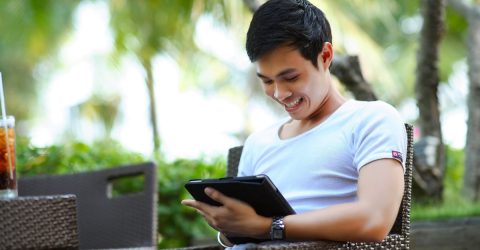 How much!?
Black Friday might be just around the corner but Onestream have kicked things off early by offering the cheapest broadband deal in the UK! Onestream are known for their great pricing already but this is their best yet at just £14.99 a month! Narrowly taking the crown from the Post Office by a 91p margin!
This makes Onestream cheaper than Plusnet, TalkTalk and Post Office. All of whom have been competing for the cheapest package in the UK over the past few months.
So what do you get?
Onestream Flow Unlimited Broadband | 12 month contract | 11Mb average speed | Line rental inc. | NO SET UP COST | £14.99 per month
Coming in at less than £15 a month this is the cheapest deal we've seen in a while! Obviously, at only £15 a month you aren't going to get superfast speeds. This package is offering averages of 11Mb. This is all you need for a bit of browsing, emailing, online shopping, but not much more than that.
Top tip: It's always good to keep in mind what you need the internet for when shopping for a new deal. The price might be right, but the speeds might leave you unhappy!
A need for speed.
So while this is an amazing deal it's not the best for speed. If you need something a little bit faster but for a reasonable price, there are still some good fibre options out there.
The best prices on fibre come from Vodafone right now. Offering average speeds of 63Mb for only £23 a month (£21 if you're already a Vodafone customer). You can't beat them for price right now.
Or if you're looking for cashback or free gifts ahead of Black Friday, BT could be a solid choice. They're offering average speeds of 50Mb and an M&S gift card worth £80. This deal is only £28.99 a month – a steal!
So if this deal has come in before Black Friday I wonder what we can expect for Black Friday / Cyber Monday, even more discounts? Freebies? Cashback? Watch this space!