BT broadband boffins demo 'fastest ever' 100Gbps network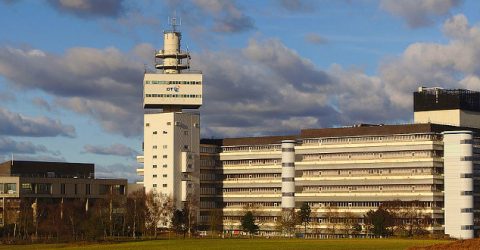 Openreach and BT Broadband have shown off what they believe to be the UK's fastest ever broadband network, which can reach download speeds of up to 100Gb per second.
This demonstration of so-called 'ultrafast' broadband was at BT's research centre at Adastral Park, a collaboration between Openreach and global telecoms giant, Huawei.
More: Superfast, hyperfast, ultrafast broadband: What download speeds do these actually mean?
Mark Lam, chief information officer for Openreach, said: "This is the first time this has been demonstrated in public, and because we're using standard infrastructure we can show exactly how we'd transmit data to a customer's premises.
"It demonstrates a massive hike in speed – the highest we've see worldwide. In fact it's so fast that it's actually very hard to transmit anything over it that can properly illustrate the capacity. It would pump more bandwidth into your home than the TV broadcasters use to transmit their raw footage from a football match.
What can 100Gbps do?
The technology uses a fibre-to-the-premises (FTTP) connection with advanced transmission technology, and provides enough speed to stream 4,000 HD videos at once or copy an entire Blu-Ray disc in a matter of seconds.
100Gbps broadband won't come cheap and will only be available for business use for the time being, although there are plans that home users will be able to reach similar speeds by 2020.
There are currently 'hyperfast' services available in the UK, that's download speeds of 1Gbps across small specially-installed new-build housing networks. These are provided by boutique broadband companies like Gigaclear and Hyperoptic, but these are not available to tap into nationwide.
Openreach CEO, Clive Selley, said at the showcase: "We're excited to be bringing the country ultrafast speeds, which we'll make available to up to 12 million UK premises by the end of 2020."
Faster mobile speeds
The speeds available on mobile broadband networks are also gaining speed, closing the gap with traditional wired broadband.
More: Get the best 3G & 4G mobile broadband deals on the market
For years, fixed-line broadband provided a much faster and more consistent service, but with the rise of smartphones over the past decade, mobile technologies are catching up.
Analysts predict that by 2020, the use of smartphones will outstrip that of PCs.
Only last month, EE showed off the UK's fastest ever 4G+ mobile broadband, with live download speeds of 429Mbps.
The service is currently available in Londonand Cardiff, but EE intends to roll-out the service to other large cities in summer 2017.
In the meantime, other mobile networks are already working on 5G services, which promise speeds of up to 25Gbps.
Everything's moving so fast!
In other speed news, Ericsson and Verizon recently demonstrated a way to achieve data speeds hundreds of times faster than 4G – from inside a car travelling at 60mph!
With ultrafast broadband and 5G just around the corner, one thing's for sure, we won't be waiting long.