Rural broadband still lags behind says latest Ofcom report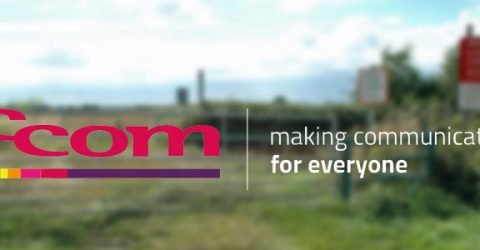 Ofcom's latest annual report on the UK's fixed-line broadband makes some interesting observations.
The UK Fixed-line Broadband Performance report is based on research undertaken in November 2017 with data collected from 5,000 monitoring boxes sent out to the public which then test performances a number of times in the day to build up a profile.
Data demand increases as we are hooked on TV
With more than four in five households having a fixed broadband service there are, inevitably ever-increasing demands on their connections. Consequently, Ofcom found that the monthly data use for each residential fixed broadband connection had increased to 190GB by June 2017.
The main driver for this was the increasing take-up of over-the-top (OTT) video-on-demand TV such as subscription services like Netflix and Amazon Prime.
The streaming of video content is one of the most bandwidth-hungry activity for which home broadband users regularly use their connections for. So, it was good news that the average download speed of 46.2Mbps is now considerably higher than last year's 36.2Mbps.
Copper holding us back
While Ofcom found that 93% of households had download speeds of 30Mbit/s or higher many consumers continued to receive a poor fixed broadband experience.
According to the report, two-in-five UK broadband connections are still delivered using copper networks and the subsequent technological limitations that impact on performance.
Ofcom reiterated its call for further increases in full-fibre broadband and welcomed the commitment by the broadband companies to cover six million premises with full-fibre by 2020.
Alongside these commitments, BT now has a duty to make its telegraph poles and underground tunnels open to rivals, making it easier for them to install full-fibre networks. To help other providers to plan where to lay fibre Openreach will now have to repair faulty infrastructure and, crucially provide a digital map of its ducts and poles network.
Country folk still missing out
The technological limitations of copper networks continue to be especially true in rural areas where availability and take-up are significantly lower than in towns and cities.
Average download speeds of more than 30Mbit/s at peak times were lower for connections in rural areas, with just 23% compared with 59% in urban areas. And while just 17% of urban connections had peak time speed of less than 10Mbit/s, in rural areas it was 53%.
ISP packages vary in performance
Ofcom also highlighted the differences in the performance of ISP packages. While switching can improve this, switching to providers still using copper-based connections will, in the end the report said, make very little difference.
One vein of contention that has become an issue recently is the reality of advertised download speeds. Ofcom found that while only 3% of lines had an advertised speed of less than 10Mbit/s in November 2017, actually 21% of UK home broadband connections delivered an average download speed of less than 10Mbit/s.
So, in March this year Ofcom imposed a 30-day deadline on broadband providers to meet their service obligations including realistic speed estimates and minimum speed guarantees. If not, customers could walk away without incurring a penalty.
All the major broadband providers have signed-up to Ofcom's code of practice but at present there is no legal obligation for these companies to comply with the code.