Sheffield "set the benchmark" with new Connectivity Charter
Less red tape for Openreach and new full-fibre builds.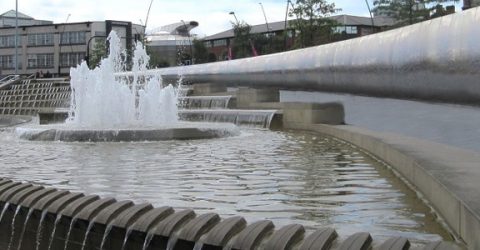 Openreach and Sheffield City Council have together signed a Digital Connectivity Charter to speed up full-fibre deployment across the city.
Although the details of the agreement have not been made public, it appears that Openreach have pledged to minimise public disruption caused by construction projects, and the council have agreed to 'flexibility' on permit permissions and wayleaves.
Network operators have long said that bureaucratic red tape is the biggest hurdle in new network builds. So this charter could represent a big step towards faster deployment schedules.
Sheffield already benefits from decently high connectivity. Superfast broadband (30 Mbps) and 4G coverage are both above 96%, and Virgin Media has a significant cable network in the city as well.
But councillors know that this is not enough:
"Superfast Broadband and 4G technologies are incapable of meeting future demands for speed, capacity, reliability, and responsiveness; and are fast approaching end of life."
Sheffield has a history of forward-thinking broadband policies, but that hasn't always paid off.
The 'Digital Region' disaster
Back in 2010, Sheffield and other councils in South Yorkshire banded together for the Digital Region project.
Digital Region would be an independent broadband network with speeds up to 80 Mbps, outclassing BT's slow ADSL service. It aimed to serve 1.3 million residents across the county and cost upwards of £150 million.
Unfortunately, no major ISPs opted to become wholesale partners of Digital Region and stayed loyal to BT's shoddy service.
Because of this, Digital Region only managed to attract 3000 customers and fell desperately short of expectations.
The project was scrapped within a few years, and the taxpayer was left £150 million out of pocket.
Plan B
Sheffield City Council is now putting all their bets on BT Openreach and the private sector. Because public spending for better broadband backfired hard for Digital Region, further investment in future networks is a hard sell.
This new charter seems to be an effort to support the broadband infrastructure of Sheffield, without actually spending any money.
It remains to be seen how this charter will affect Openreach's full-fibre deployment. Because existing ducts and telephone poles will be used wherever possible, new construction will "minimise disruption".
The specifics on how Openreach will benefit from the agreement aren't yet known, and there is no formal schedule on when construction will begin or be completed.
Councillors also hope that the charter will accelerate 5G deployment in the area.
And if Sheffield finds success, we could see future concessions for Openreach and other network providers around the UK.