Sky Broadband Lego Batman ad banned for 'misleading' claims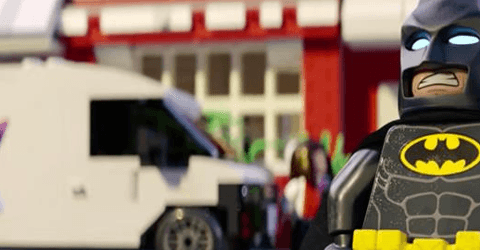 A popular TV advert for Sky Broadband starring Lego Batman has been banned by regulators for making misleading claims.
The ad in question featured the voice of Will Arnett, star of the Lego Batman Movie, and a team of Sky employees in the form of the popular toy.
Sky claimed it was offering the 'lowest price fibre' broadband on the market, but viewers protested that the claim was misleading.
The UK's regulatory body, the Advertising Standards Authority (ASA), received three complaints about the ad for Sky's basic fibre package.
Although Sky was advertising broadband with a monthly data usage cap, only two of 32 services compared to Sky's basic fibre also included a data limit.
The Rupert Murdoch-owned broadcaster said its basic fibre was compared to capped products "wherever possible", but they were only able to compare it to packages with unlimited downloads if a competitor did not offer a capped service.
Sky also said their claims were based solely on price, and that they believed consumers "would understand" and that usage caps were "immaterial" to a comparison based on price.
Sky worked with Warner Brothers on the ad, which took over 1,600 hours of animation to complete.
Two further complaints about the ad said the on-screen text was "un-readable, and therefore misleading".
Clearcast, the body responsible for approving TV advertising, said the on-screen text "exceeded the guidelines for size and duration and the minimum duration and height for superimposed text."
While the ASA acknowledged Sky had followed the guidelines, they said the text appeared against a very light background and was not "sufficiently distinctive", and that "consumers were likely to miss material information".
Sky said they believed the on-screen text was legible.
The ASA upheld the complaints and concluded that the advert was misleading and that it must not be broadcast again in its current form.
They also instructed Sky to ensure 'significant qualifications' were clearly presented in future.
This is not the first time the ASA has received complaints about Sky misleading broadband customers.
In 2016, the company was criticised for making unproven claims about broadband data speeds, and their 2013 ad starring Hollywood action hero Bruce Willis was also banned by the ASA.