Get cash back, free cancellation if Sky Fibre falls below 55Mbps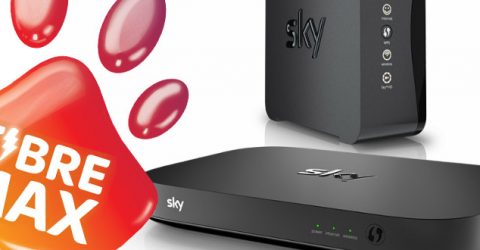 Sky has promised to refund its fibre broadband customers if their speeds drop below a minimum level.
It marks a departure from the norm for ISPs, who normally say broadband speeds are available on an 'up to' basis, rather than guaranteeing particular speeds.
But new Sky Fibre Maxcustomers who see their speed drop below 55Mbps in their first 30 days will be able to get their money back.
New national TV ads featuring the Minions and Dr Gru from Despicable Me 3 tout the Sky Fibre Max Speed Guarantee.
The deal applies to new customers who take out the 76Mbps Sky Fibre Max after 18 August 2017.
More: Germany just fixed broadband speed lies, so why can't we?
Sky say: "Enjoy Sky Fibre Max with our minimum download Speed Guarantee of 55Mb to our best ever Hub (router) within the first 30 days of your service, or you can get your money back.
"This is exclusively available when taking Sky Fibre Max from 18 August 2017."
Sky will also offer you the option to cancel your Sky broadband with no early termination charges, or move to one of its lower speed deals, Sky Fibre Unlimited Plus at 52Mbps orSky Fibre Unlimited at 38Mbps.
Being happy with your broadband speed is often a case of managing expectations.
Most people understand that broadband speeds can go up and down during the day, or when more people are sharing the connection during the broadband rush hour.
Fibre broadband is supposed to offer the fastest available speeds on the market but recent research suggests most are disappointed if they expect speeds over 30Mbps.
How to find out your Sky Fibre download speed
Sky say to be eligible for your money back with the Sky Fibre Max Speed Guarantee you must check your download speed
at the My Broadband page on the Sky website. This page will also give you your average daily speed.
If you can't get 55Mbps Sky promise to credit your account with any upfront set-up costs they charged, as well as a
credit on your next monthly bill.
Check your broadband speed with our Broadband Speed Checker here.
Sky Fibre Max is available to around 64% of UK homes.