Storm Dennis causes major damage – is your broadband affected?
As the UK is battered by yet more storms, internet outages may be a common problem.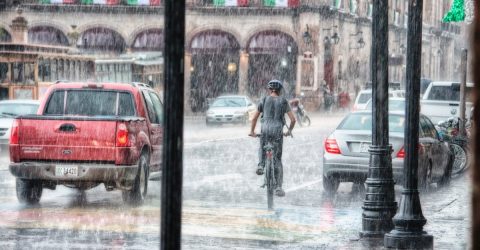 Storm Bomb!
The UK has been battered by storm bombs in recent weeks. With Storm Ciara causing major damage at the start of February, we're now at the mercy of Dennis. The barrage has been branded by UK environment agencies as a series of 'storm bombs'.
Around 4.7in of rain fell over the weekend in Wales, meaning "over a month's work of rainfall" in just two days. Hundreds of flights across the UK have been cancelled and weather agencies are warning of more to come.
Luke Pollard, the shadow environment secretary, said hundreds of flood warnings remained in place nationwide, and it was believed five people had died over the weekend.
Because of this major damage is predicted for the North West. So understandably ISP's are more than a little concerned!
Who should be worried?
As of Monday not all ISP's have released outage reports. So far only Openreach have confirmed worst hit areas – as follows:
Belfast
Devon and Cornwall
Lancashire
Merseyside
Oxford
Somerset
West Yorkshire
How is broadband affected?
Because of so much rainfall there is a lot of flooding (and wind) damage across the UK. This means that street cabinets are under water potentially cutting off service to entire blocks. Due to the strong winds telegraph poles and power cables/ transformers have been blown over.
These issues and the associated strain on already stretched engineering teams means we could see an extended period of interruption.  It also means coordination between councils, environment agencies, energy suppliers and ISP's. So the flow of repairs may be impeded by the need for multi-agency coordination.
Knock on effect.
Because so many resources will be refocused around damaged areas, new installs or routine maintenance will inevitably be affected. If you're waiting for an engineer to carry out pre-arranged work you might want to confirm your appointment is still going ahead.
Presumably ISP's will release more news about affected areas as the week goes on.