TalkTalk tout value, add 161,000 fibre customers in H1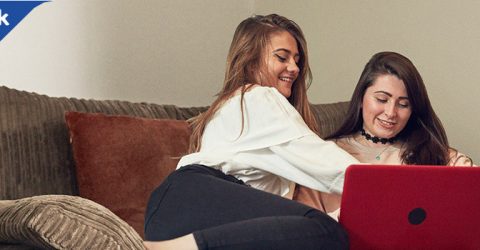 Newly released financials from TalkTalk reveal the telecoms firm added over 160,000 fibre broadband customers in the first half of 2017.
The documents show that over the last six months TalkTalk's broadband customer based grew to 3,993,000.
This is despite a terrible set of reviews in Which? Best Broadband Survey 2017 that put the firm dead last.
TalkTalk full fibre
In terms of investment, TalkTalk again touted its schemes in gigabit-capable full fibre, that's the newest form of broadband technology that can achieve both download and upload speeds of 1Gbps.
York is the test city for this expansion and in October 2017 work began on phase two of the plan to add 40,000 homes to TalkTalk's Ultra Fibre Optic network.
This rollout work was first announced in 2016, so it's not gone quite as quickly as TalkTalk would have liked, but they're still promising it'll be complete by 2019.
No mobile
Elsewhere in the business TalkTalk suffered from a major decline in TalkTalk Mobile.
The company once had plans to reach more than 4 million SIM Only and contract customers but only added 913,000 since 2010.
It still runs an MVNO (virtual mobile network) using the Vodafone network for calls and data. This
is only a 3G service and has been promising an upgrade to faster 4G for some years, but this looks much less likely now.
In September rumours started to grow that TalkTalk would ditch its mobile service entirely, selling up this part of the business to Vodafone or Virgin.
In summary
CEO Trisita Harrison said this stripped-back business model should go a long way towards "re-establishing TalkTalk as the value provider of choice" for home broadband and landline phones.
She said the company was seeing strong demand for its £18.95 a month fixed-price broadband plans and that despite all the challenges mentioned above, "Our clear value proposition is resonating strongly against an uncertain economic environment and underpins our plan to simplify and focus all our investment in delivering affordable, reliable fixed connectivity to both homes and businesses."