The biggest malware threats of 2020…so far
It's been a year few of us will forget in a hurry, and we're only halfway through.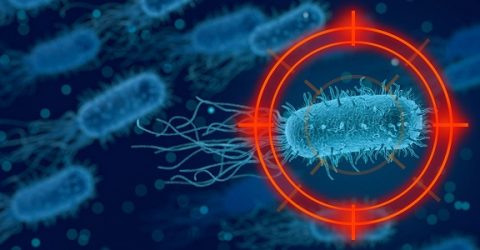 We are now midway through 2020, and it's been a year none of us will forget, no matter how hard we try.
The UK has endured thousands of deaths, hundreds of thousands of job losses, and millions of lives damaged or disrupted by the Covid-19 pandemic and the ensuing lockdown.
Lockdown has driven everyone online for communication, entertainment, work and leisure. And that in turn has exposed us all to greater risk of encountering malware.
Malicious software is constantly evolving and mutating in cyberspace, as it attempts to circumvent firewalls and antivirus software.
An estimated 15 million new pieces of malware emerge every month, underlining the critical importance of installing (and regularly updating) antivirus utilities on web-enabled devices.
Some worms and Trojans wreak havoc for the sake of it, but the biggest malware threats of 2020 have been focused on more profitable activities.
These are some of the names you'll have done well to avoid as we reach the mid-point in the calendar…
Zeus
Currently the most prevalent form of banking malware, Zeus has been in development for 13 years. High-profile victims have included Cisco, Amazon and the Bank of America.
The latest Zeus Gameover Trojan gives criminals an untraceable way to perform keystroke logging, enabling them to enter online banking portals and plunder victims' accounts.
Clop
Despite its equine name, there's nothing romantic or heart-warming about the Clop ransomware – a descendent of the notorious CryptoMix.
It holds data hostage by disabling hundreds of processes and applications on Windows 10 devices, targeting everything from individual PCs to whole networks.
Trickbot
With a name seemingly inspired by Robot Wars, Trickbot has become increasingly stealthy as it spreads via phishing emails and infected IT systems.
It delivers an email containing a Google Docs link. Visiting this compromised URL activates a Trojan which silently harvests personal data and banking login credentials.
XMRig
Cryptocurrencies like Bitcoin are often earned by allocating computer resources to perform complex calculations, leading criminals to enslave computers in giant botnet networks.
XMRig is mining software which helps crooks to generate the untraceable Monero currency. It hogs a PC's entire resources, and is often transmitted via bogus Adobe Flash updates.
Agent Tesla
This remote access tool can monitor and record keyboard inputs and clipboard data, while taking screenshots and exporting data from platforms including Outlook, Chrome and Firefox.
It can steal WiFi passwords, record data about file downloads and even report back regarding the technical specifications of infected devices.
Emotet
After various evolutions during a six-year lifespan, the Emotet Trojan has become one of the biggest malware threats of 2020. It arrives disguised as a fake invoice or remittance note.
As well as stealing computer data, account credentials and username/password details, Emotet even allows third parties to install their own malware onto compromised machines.