UK Gov is 'Villain of the Year' for making all our broadband more expensive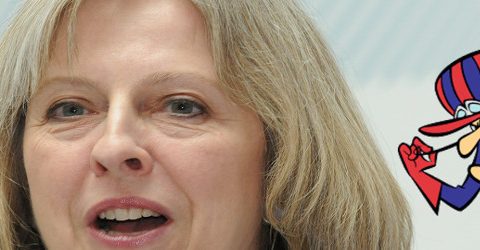 The government's Valuation Office (VOA) has been handed a cheeky rebuke by an internet body who say broadband tax hikes have trickled down to hurt consumers everywhere.
ISPA, the Internet Service Providers' Association, holds its annual Heroes and Villains awards this month and put the VOA front and centre.
The body was on the same ISPA 'Villains' shortlist as the WannaCry ransomware hackers, Turkish dictator President Erdogan, and the Russian equivalent of Ofcom, which alarmed rights activists this year by threatening to ban Russian people from using encrypted messaging apps like Telegram and Signal.
The VOA sets business rates throughout the country. It was heavily criticised at the end of 2016 for a four-fold rate increase on fibre optic networks which saw tax bills for broadband companies rocket.
BT's broadband tax bill rose from £165m to £743m a year. Bosses there slammed the government for hitting the very businesses they were trying to pressure to install faster, cheaper broadband.
For the likes of CityFibre – a London-based 'challenger' ISP which is now trying to raise £200m to get fast fibre broadband to more of the areas of the country – these penalties may have deterred investment.
Businesses saw the VOA move as yet another example of the government's lack of joined-up thinking.
Richard Hooper CBE, Chair of the UK Broadband Stakeholder Group said at the time that the rate increases would "introduce instability and risk at a time that we need it least".
The government's Telecommunications Infrastructure Bill is supposed to be paving the way for a full-fibre broadband and new 5G networks in the UK. But there was little incentive to invest in broadband when taxes were so high.
The UK government took such a battering that they were forced to U-turn by July 2017, offering 100% business rates relief for broadband investors.
On the ISPA's 2017 Heroes shortlist are: Marcus Hutchins, the man credited with finding the killswitch for the WannaCry ransomware attack, and the National Cyber Security Centre, part of Britain's MI5 spy agency.