Virgin Media breaks rank to offer one-month broadband deals
Consumers hungry for the latest flexible broadband contracts have been given a boost as Virgin Media begins selling one-month broadband deals.
The UK's three biggest broadband providers – BT, Virgin Media and Sky – who together control over 70 per cent of the market – tend to focus on locking in customers to 12 or 18-month deals, so this news is some departure.
Speaking to BroadbandDeals.co.uk, a spokesperson for Virgin Media said: "Our new 30 day rolling contracts became available on Wednesday 1 March 2017.
"The flexible contracts apply to all of Virgin Media's current bundles – from Player to Full House – as well as dual packages and broadband-only tiers."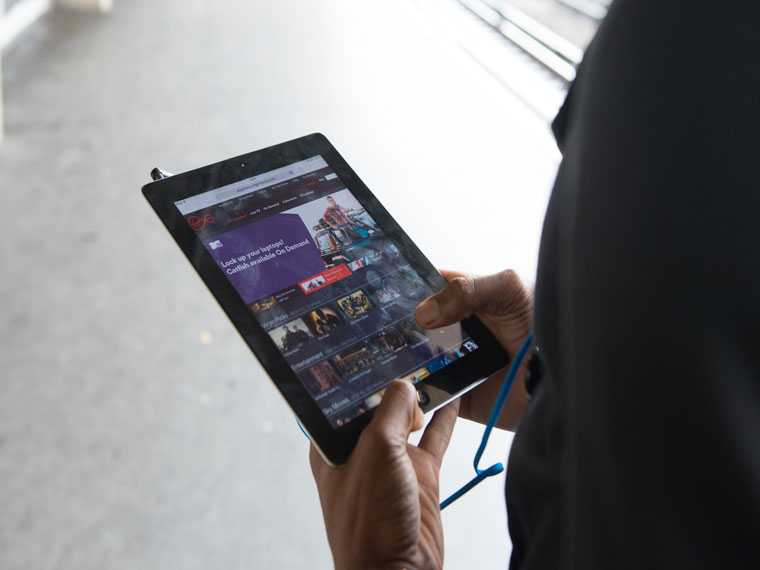 For broadband-only contracts, the cheapest option is the SuperFibre 50, which offers up to 50Mbps speed at a cost of £32.75 a month. That's including VAT, by the way.
Speed demons or serious gamers may want to look a little further down the list to the epic 200Mbps VIVID Gamer package. It promises a 20Mbps upload speed, which is important if you game online.
Packet loss is the enemy of online gaming; suffer this, with painfully slow upload speeds, and it won't matter if you've got blazing fast download speeds, you'll be stuttering and lagging all over the place.
Not ideal if you need to take a corner at 200mph or snipe an enemy from a mile away.
If you've got a taste for one month broadband deals and you want to add a phone, it's an extra £7.75 a month and you can choose from the same four options.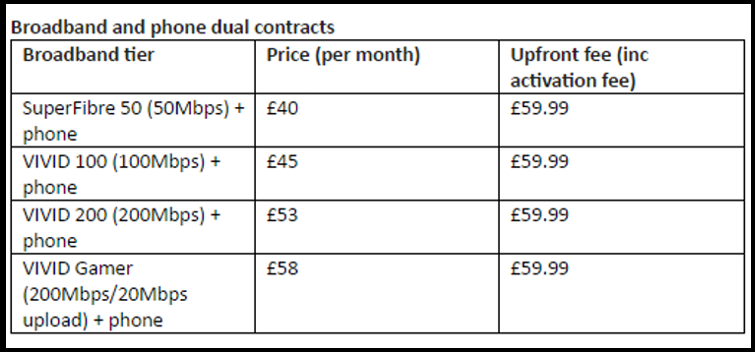 For all-in-one phone, TV and broadband deals, Virgin Media are offering a basic Player package of £45 a month.
For that you get the upgraded Virgin TV V6 500GB TiVo box, which is half the size of the heavy older version, and is 4K and HDR enabled. Add to that all the free-to-air channels and unlimited weekend calls to UK landlines and Virgin Mobile numbers.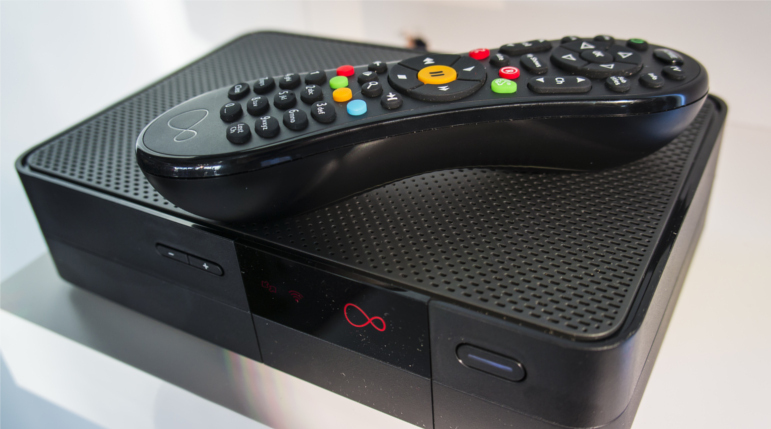 Pay another £5 a month for the Virgin Media Mix bundle and you'll get an extra 80 premium channels including Sky One, Cartoon Network, Sky Living, Gold, MTV and Fox, home of The Simpsons.
Watch out though – Mix doesn't come with Sky Atlantic, so there's no Game of Thrones  or other HBO dramas, nor does it offer popular channels for younger children like Nick Jr or Cartoonito.
If you've got spare cash to wax and you'll only consider the very best, Virgin Media also have the £120 a month VIP deal which comes with 200Mbps download speeds, HD Sky Sports and two Virgin TV V6 boxes.
Just so we're clear: while core bundle and package prices are staying the same, Virgin Media will charge you a one-off upfront fee of £59.99 if you sign up for rolling one-month contracts.
Helpfully, they explained to Broadband Deals that this cost combines a £14.99 activation fee and a £45 'flexi fee', whatever that is.
If it all gets too complicated and you just want a quiet life, Virgin Media say you can switch back to a fixed-term 12 or 18 month contract at any time by giving 30 days' notice.
Get the best deal and start saving money right here, right now