33,000 join Vodafone broadband as 5G waits in wings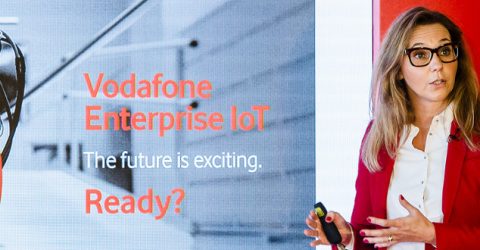 Vodafone broadband saw 33,000 broadband customers join in the last quarter to push its total supply above quarter of a million homes.
The broaband provider and one of the Big Four mobile networks in the UK focused hard on its international businesses this quarter, touting investment in India, Germany and Portugal.
But it is the fibre broadband expansion in the UK that caught most attention.
Vodafone started the year with a big push for new customers, hiring over 2,000 people to work as customer service advisors in Manchester, Leeds and Birmingham.
A couple of well-priced consumer fibre broadband sales saw Vodafone's numbers shoot skywards over summer and autumn. When their £20 a month, no costs or fees for 38Mbps fibre and £25 a month for 76Mbps fibre came around, they flew off the shelves.
Vodafone now say they took on 33,000 new broadband customers in the last three months to take their total to 278,000.
Reporting a strong financial performance, executives said that Vodafone would raise its outlook for the year ahead.
Vodafone broadband could be among the UK's fastest in future, if it gets its investments right when it comes to fibre infrastructure.
It is ready to spend big when it comes to 5G and full-fibre .
Numbers north of £1.8bn by 2021 have been floated by Vodafone's top executives.
But the rewards could be so intense. Whoever controls the highest number of full-fibre networks in future will take on the most new customers, that's a given.
It came out this week that challenger network CityFibre, which is building full fibre over large-scale city areas, will be the one to lay the cable while Vodafone will buy line space from them wholesale.
This is not the time for Vodafone to slow down, either.
Vittoro Colao continued: "In the second half of the year we will continue to implement our strategic initiatives, including fibre infrastructure expansion in Germany, Portugal and the UK; our entry into the consumer IoT market with the launch of "V by Vodafone"; and the 'Digital Vodafone' programme designed to enhance our customers' experience, increasing revenues and cost efficiency."