Vodafone commits to Huawei amid falling annual sales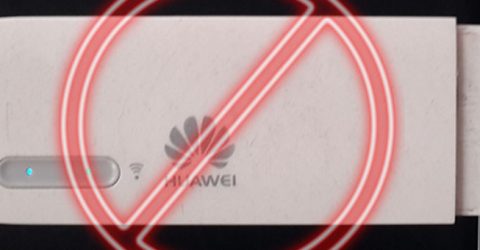 Vodafone has defied the calls for bans on using Huawei equipment when the telecoms giant announced it would go ahead with plans to employ Huawei technology in non-core parts of its network. The company said they would be launching its 5G network in seven cities on 3 July.
Vodafone is the first UK telecoms company to make such a public commitment to Huawei and the decision is line with the government security decision, leaked to the public, that it would allow Huawei into the UK's non-core areas. But, of course, Vodafone flies in the face of the US calls for global bans alleging Huawei equipment is used for spying by the Chinese authorities.
The firm has in the past warned against banning Huawei believing it would delay any rollout of the new network and putting the UK behind its competitors. And while the government has not so far issued a formal verdict Vodafone, it seems are confident the UK will not instigate a total ban on Huawei, which contributed £1.7 billion to the UK economy last year.
Vodafone currently uses Huawei equipment in core parts of its European network. But has said they would pause the installation of new products in the light of the controversy.
Vodafone's announcement comes at the same time as the company reported a 6.2% fall in sales for the full year. As a consequence, shareholders found the value of their shares falling 40% as the telecoms giant slashed dividend pay-outs to bolster its balance sheet.
It was reported that there had been revenue falls in both mobile and fixed service divisions. Increased competition from lower cost rivals, particularly in Spain and Italy were also partly to blame.
Vodafone are also looking to save money after paying out €18.4 billion for Liberty Global's German and east European cable business. Since the acquisition, Vodafone has sold parts of its non-core businesses, including in India and New Zealand.