What does it mean to be digitally excluded?
It's been said that if something's not on the internet, it doesn't exist, so tech companies are trying to improve the lives of people without the internet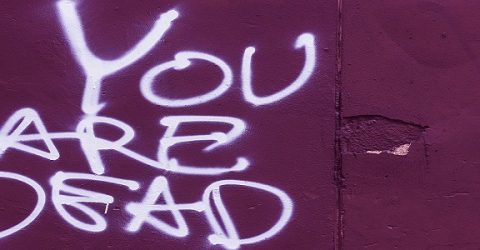 Deep down, most of us have always known that a section of society wasn't enjoying the benefits of the digital world.
We all know older people who've never owned a computer, telling us they've "managed without it all this time".
Some of us will know single parents, sofa-surfers or the urban poor, whose only internet connection is through their smartphone.
And then there are people who don't even have a web-enabled phone.
Those people probably won't be reading this article, but they're out there, trying to live in a world increasingly underpinned by digital communications.
Think how frustrating it is when your WiFi goes down. Now imagine if it never came back up.
From doctors surgeries taking online bookings to paperless utility companies, life without the internet is hard enough at the best of times.
And 2020 has certainly not been the best of times.
Exclusion policies
The term 'digitally excluded' describes a form of social deprivation where a person or household has no home internet access, through either desktop or mobile devices.
This might be due to a lack of money for hardware and connectivity, a lack of digital skills to navigate the Web, or a lack of desire to engage with the online world.
A survey by the BBC concluded 14 per cent of the UK population either couldn't or wouldn't go online, including a significant number of people who 'never had and never will'.
Similar figures were produced by King's College London last November, when they calculated eight million people in the UK don't use the internet.
Your likelihood of being offline soars if you're unemployed, disabled or over 65, even though these demographics could potentially gain the most from being online.
Such figures sit uneasily with the Government's laudable – yet clearly unachievable – 'digital by default' ambition of developing digital services everyone will choose to use.
Included as standard
This year has seen some heartening – if limited – attempts at closing the digital divide.
The Government has supplied hundreds of thousands of laptops to disadvantaged school pupils, in an attempt to maintain online learning during Covid-related school closures.
Mobile network O2 is donating 10,000 refurbished smartphones with 6GB of free monthly data to digitally excluded people in regions facing the most severe autumn lockdowns.
And the Big Lottery Fund has provided finance for five charities to train thousands of Digital Champions, training people how to use the internet safely when a device and a connection are available.
MoreHyperoptic gift broadband to Birmingham schoolkids
Education is arguably even more important in bridging the digital divide than access to affordable technology.
We'll need both to abolish digital exclusion altogether, making the internet the universal entitlement many people with an ISP often assume it's already become.
It'll take years of hard work and billions of pounds (from both the public and private sectors) to achieve that ambition, but at least the challenges are now recognised and understood.