Hyperoptic gift broadband to Birmingham children.
Fibre broadband firm provides free laptops to 'disadvantaged children' in Birmingham.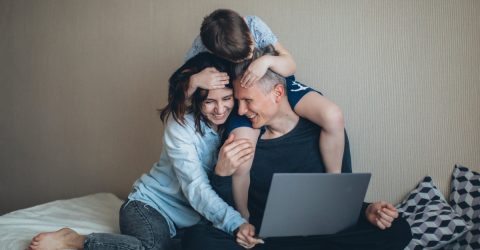 Class dismissed.
Full-fibre ISP, Hyperoptic have offered a 'significant donation' to Birmingham's Education Partnership. The donation includes laptops for the children who have had no access to computers during lockdown.
The lockdown is shining a light on the immense levels of child poverty that some areas in the UK are facing. 1.3 million children across the UK rely on the free school meals programme. This figure isn't surprising, considering the rising numbers of people relying on food banks to supplement or provide weekly meals.
The government faced severe backlash after the decision to stop school meals over Summer. Critics warned there could be mass child starvation. Manchester United footballer Marcus Rashford led a successful campaign to reverse the policy change.
Obviously food isn't the only thing children around the UK are in need of. It was reported earlier this year that 5000 children in Birmingham alone have been unable to access remote learning programs. This is due to no access to a computer in the home, and libraries and schools being closed.
Hyper optics.
Hyperoptic's donation will help to support 60 children from Birmingham, as well as their families. The support comes in the form of helping the families to get online and connect with learning and wellbeing support.
Hyperoptic are providing devices like computers and connecting family homes to broadband. As a result they say the donation will help children and young people at risk of being 'digitally excluded'.
Manjit Shellis, BEP Assistant Director for Wider Learning and leading The Digital Education Project said: "it will make a huge difference to children and young people. Especially in these difficult times when it is even more important to stay connected. We could not run this project without this support."
Disconnection.
The National Foundation for Education Research, surveyed 1,233 senior leaders and 1,821 teachers from primary and secondary schools in England. They has serious concerns about 'low engagement' from pupils with limited access to IT. The teachers said that over a quarter of their pupils (27%) have 'little or no access to IT at home'.
This is the latest in a series of positive works done by Hyperoptic. Earlier this year they pledged to connect social housing (flats) to their network. So far they have connected households in over 50 'urban area' councils across the UK.
A number of ISPs have stepped up to support vulnerable people during the pandemic. And with the COVID-19 crisis likely to make us even more reliant on connectivity, these are welcome efforts!