Whatever happened to Internet.org?
Mark Zuckerberg's ambitious universal internet accessibility project was big news back in 2013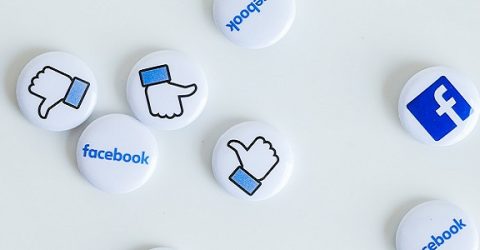 Universal access and equality among users have always been fundamental principles of the internet.
However, these noble intentions depend on two crucial factors.
Firstly, they require people to live in an area with stable and useably fast internet access. And secondly, they require sufficient disposable income to pay an internet service provider.
In the UK, we tend to regard broadband contracts as essential – equally important as paying the gas bill or the TV licence.
In other nations, people simply don't have the money to take out a broadband contract, even if the infrastructure exists.
This was the situation Facebook's enigmatic founder Mark Zuckerberg sought to address in 2013 when he announced a global internet accessibility project.
Heralded as a way of bringing internet access to communities and people who otherwise couldn't afford it, Zuckerberg's masterplan never came to fruition.
Today, despite retaining an active website listing a number of countries where its services are still available, the scheme has been quietly sidelined.
It failed due to security concerns, privacy issues and controversy over its intentions.
But what was it meant to accomplish? And why didn't it succeed?
Putting on a brave Face
When it was first announced, Internet.org was hailed as a revolutionary project that would give everyone the basic human right of internet access.
Facebook would work with local telecommunications firms, offering a free internet service to people who couldn't afford it, in regions where connectivity wasn't widely available.
Within a decade, Facebook wanted the entire world to have access to this dedicated portal, on almost any web-enabled device.
Basic data-light web services would be available through a free app, owned and curated by Facebook.
For anyone outside the reach of mobile network carriers, Facebook would develop a fleet of solar-powered drones and satellites to beam down signals specifically for this service.
From 2013 to 2016, Facebook pumped huge sums of money into its ambitious scheme, promoting it extensively in developing nations.
In theory, a British holidaymaker in the wilds of Africa or Asia could have gone online to check the news, research their itinerary and – of course – update their Facebook status.
More importantly, so could locals, who would otherwise have been unable to discover or get a taste for the internet.
Facebook argued that some connectivity was better than none at all, since that was the alternative in many developing nations.
So what went wrong?
Pretty much everything, from crashed solar drones to state-level bans.
Firstly, Facebook failed to convince other industry heavyweights like Google and Microsoft to join it.
That left a limited number of service providers, many owned by wealthy capitalists (like Zuckerberg himself), whose motives were hardly altruistic.
Some of these firms came on board purely to attract new users and subscribers.
Internet.org may have been philanthropic in concept, but it quickly became evident that user acquisition was a key part of Facebook's strategy, too.
By marketing its new product as 'the internet', Facebook could make itself the centre of their online world.
There was no email provision, no Google services, no other social media platforms – and often no content in that country's native tongue.
In effect, Facebook was offering a heavily censored version of the American internet, accessed through a Facebook app which directed everything back to its own services.
This angered human rights organisations, who saw the internet's openness as its foundation stone. In their view, mass-scale censorship was the antithesis of net neutrality.
Governments began opposing Facebook's plans, and Internet.org was banned in its biggest target market of India.
From a user's perspective, many of the services available required paying extra money to access them – including the web pages summarised in Bing search results.
This annoyed ISPs, who'd spent billions of dollars trying to develop telecoms infrastructure in countries so people could actually click through to view search results.
Meanwhile, privacy campaigners began warning that Facebook was harvesting every fragment of user activity without people understanding (or being told) how it might be used.
Then the Cambridge Analytica scandal erupted.
By this point, the project had been rebranded as Free Basics, attempting to head off accusations that Facebook was trying to control the internet. But the damage was done.
Have we learned anything?
Undoubtedly, yes. The principle of internet access as a human right has gained real traction.
Other tech firms are also attempting to bring internet connectivity to remote regions of the world.
But it's doubtful any other company will ever attempt to launch a proprietary internet service like Internet.org.