Why is the UK's broadband infrastructure so patchy?
Britain's broadband is an amalgam of cabling and connections stretching back many decades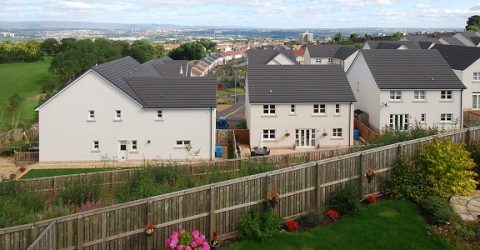 The phrase 'postcode lottery' could have been coined to describe the UK's broadband infrastructure.
There are numerous streets where one home has access to rapid full fibre cabling, yet its next-door neighbour doesn't.
While some new homes have line speeds approaching 1Gbps, two per cent of the population is still unable to access a 10Mbps service.
Our pavements are scarred with the legacy of cable installations by a variety of infrastructure providers.
Moving to a new house means rolling the dice and hoping your next home has decent connectivity.
So how did the UK's broadband infrastructure end up so patchy and inconsistent?
The loss of a monopoly
In many countries around the world, telecommunications infrastructure is the responsibility of a single company.
The UK was the same until 1984, when BT's privatisation revoked its protected monopoly status.
In a curious twist, BT's infrastructure has remained under the sole control of an arms-length offshoot called Openreach.
Any other broadband provider unable to install its own infrastructure has to use Openreach's cables, exchanges and connections.
That inspired companies like Telewest and ntl to launch rival cable services in the 1990s and Noughties.
Telewest and ntl then merged, before being taken over by Virgin Media, resulting in a soup of different hardware and connections in the parts of the country where cable is even present.
With Virgin Media the dominant provider of cable media services, other companies like Hyperoptic and Gigaclear have begun offering competing connectivity.
Once again, this involves digging up pavements, installing full fibre infrastructure, and then encouraging people to switch from their existing Openreach/Virgin connections.
These upstart companies have been widely praised for their line speeds and customer service, but availability is mainly concentrated in densely-populated urban areas.
They've undoubtedly made the country's broadband infrastructure patchier, rather than more consistent.
Is competition healthy for broadband?
Arguments rage about the relative merits and drawbacks of broadband monopolies.
And many people are quick to highlight a real-world case study in East Yorkshire to support their respective opinions.
Back in 1904, local councils were granted licences to operate their own phone networks.
Hull City Council bought its network off the Government a decade later, while every other council's network was subsequently adopted by the Post Office.
A hundred years on, the Hull region remains the only part of the UK with a telecommunications monopoly.
Like Openreach, KCOM is obliged to let other firms use its infrastructure, but that's as far as competition goes.
This monopoly status has attracted fierce criticism. A 2019 poll in the Hull Daily Mail reported only five per cent of respondents were happy with the service they were receiving.
Yet because it can avoid price wars, and roll out infrastructure to every home confident of recouping its investment, KCOM has managed to achieve a number of national firsts.
It created the first fully-digital network in Europe in 1999, and was an early adopter of modern technologies like video on-demand.
Today, Hull is the only city in the UK where full fibre broadband is available to every resident.
And while KCOM doesn't have to install hardware across sparsely-populated regions where future income may not justify installation costs, this remains an impressive achievement.
It's also a glimpse into how the rest of the UK's broadband infrastructure might have looked if BT hadn't lost its monopoly.
Lots of complaints and customer dissatisfaction, versus a consistent and cohesive broadband infrastructure where everyone receives a comparable service.