Windows 11 is here… but which version was best?
Debate rages about the best version of Windows, and how these successes and failures should influence future generations of software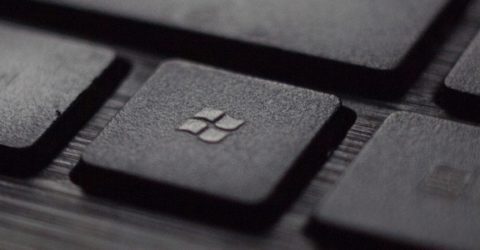 If you buy a new computer today, it'll probably come with the latest version of Microsoft's evergreen Windows operating system pre-installed.
Operating systems enable a computer to function, running software programs and accessing peripherals.
Rival platforms include Apple's macOS, Google's Chrome OS, and Linux. Yet Windows remains the most popular OS in use worldwide.
Some versions of Windows have been more successful than others, with the latest 11 platform building on both the positives and negatives from older iterations of this iconic OS.
Analysing the elements underpinning the best version of Windows provides a clear insight into how Windows 11 was moulded and influenced.
In the beginning…
To keep this article brief, we'll overlook the text-based MS-DOS operating system which existed before 1985, and we'll do the same with Windows 1.0 to 3.1.
Despite sporting graphics, even 3.1 was limited to 16 colours at a time when PCs weren't challenging devices like the Sinclair Spectrum and Commodore Amiga in terms of domestic adoption.
The story really begins in 1995 when Windows 95 arrived, in tandem with the first generation of Internet Explorer.
However, Windows 98 quickly surpassed it by supporting emerging technologies like USB connections and DVD inputs.
Windows 98 still relied on 1980s MS-DOS technology, despite coinciding with meteoric growth in home internet usage.
However, it performed far better than 2000's unloved and unreliable Millennium Edition, which at least debuted Windows Media Player and System Restore functionalities.
Reliability issues had been largely eradicated by the time Windows XP launched in October 2001.
XP's simplicity, sturdiness and wireless network support saw it retaining one per cent of the global computer OS market an astonishing 19 years after being launched.
Even today, its colourful yet simple interface and uncluttered Start menu remains a case study in aesthetic practicality.
XP's legendary stability also heralded a dramatic reduction in Blue Screen of Death occurrences, when a version of Windows crashed and immediately displayed technical data.
The difficult follow-up act
Following such a successful and stable OS was always going to be difficult, but Vista still underwhelmed anyone who used it.
Sluggish, bloated and unintuitive to use, Vista was widely shunned as companies and consumers alike stuck with their beloved XP.
After three years, Vista was dropped in 2009 to accommodate Windows 7 – the only historic OS capable of holding a candle to XP's popularity.
HelpHow to help older relatives and friends get online
Innovations included a taskbar to which items could be pinned, and a Search box on the Start menu for simplicity. Widgets could also be installed for the first time.
This was an age of burgeoning mobile use, and Microsoft attempted to combine desktop and tablet functionalities in Windows 8.
The absence of a Start button and an unintuitive desktop mode meant everyone (including Microsoft) quickly moved onto Windows 10.
Despite lacking the innovations of its predecessors, this successful and stable platform built on 8's strengths while resolving many of its flaws.
The modern age
Today's Windows 11 OS is one of the best Microsoft OS platforms ever made.
Microsoft's Teams platform has been integrated in response to the explosion in home working, while popular Windows 10 features like widgets have been retained.
Android apps are supported for the first time; the Microsoft Store offers these plus many Windows-specific utilities and apps for programmers and developers alike.
Is all this enough to make Windows 11 an all-time great? Probably not, since it's a reskinned version of the Windows 10 platform Microsoft initially said it'd never replace.
In truth, no OS has been as successful as XP. The NHS and other blue-chip employers continued using it a full decade after support was withdrawn.
Such ongoing popularity led Microsoft to develop dedicated patches a remarkable 18 years after first release.
Its default Bliss wallpaper (green hills and a blue sky) is believed to be the most viewed photograph in the world.
Having once held a 75 per cent market share across Windows computers worldwide, XP's status as the best version of Windows seems assured.