12,000 more homes on Hull full fibre Lightstream by Christmas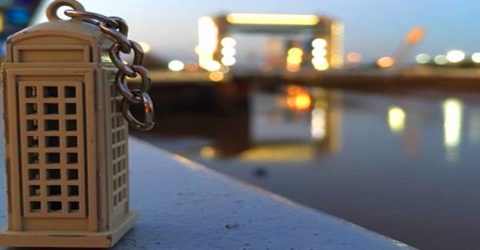 Hull full fibre broadband provider KCOM has promised to link a further 12,450 homes to its Lightstream network in time for Christmas 2017.
8,000 homes across 104 streets in North Hull will be able to order Lightstream from Tuesday 17 October, with 75 other locations ready by Tuesday 5 December, the company announced.
The October to December rollout is the latest phase of KCOM's £60m deployment of its full fibre broadband service.
It promises home download speeds of 250Mbps and gigabit broadband (1Gbps) for businesses.
24 streets in East Hull will be linked up and available by Tuesday 24 October and a further 25 streets by Tuesday 14 November.
The final portion of the East Hull streets – 63 in total – will get access by Tuesday 5 December, totalling some 4,450 properties.
More: What's the broadband situation in Hull?
Cathy Phillips, KCOM's chief marketing officer, said the announcement would be a boon to anyone wanting full fibre broadband for the best shopping, streaming, socialising and online gaming experience this Christmas.
She said: "We're delighted to be making Lightstream available to even more areas of Hull and we know that demand is likely to be high in the run-up to the festive period.
"With families at home for the holidays, what better way to keep everyone happy than by installing ultrafast broadband that can cope with the demands of modern family life."
Hull became the first city in the UK to drop copper lines all together in the hunt for faster broadband.
By the end of 2017, KCOM say Lightstream will be available to 150,000 properties, around three-quarters of the company's network in Hull and East Yorkshire.
Hull came seventh in the top 10 best places in the UK for broadband, with average download speeds recorded at 41.3Mbps.
It was the only city in the top 10 with average upload speeds in double figures.