Amazon Sidewalk means your Alexa could become a public network?
New feature could link smart home devices across households.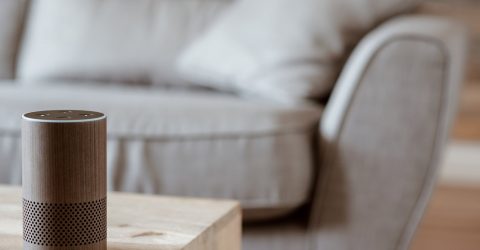 Amazon Sidewalk
A new feature is coming to smart home devices (Echo etc) called 'Sidewalk. Amazon Sidewalk will create a new public wireless network by piggybacking on your home broadband connection. Essentially, Sidewalk will be using a bit of your home internet to power their own wireless network.
It's billed as a service designed to help support Amazon devices by improving their coverage. The products that can support this network are called 'Sidewalk Bridges'.
So if you have a 3 storey house and your Echo Dot struggles to connect from the third floor, Sidewalk will boost it. Only it'll be using your neighbours' Echo and broadband to do so.
Privacy Piracy
Right now, Sidewalk is only launching in America; it's not up and running yet. So any security risks remain to be seen. However, Amazon claims the network will have 'multiple layers of encryption'. 
According to Amazon, the bandwidth capacity of a 'Sidewalk Bridge' is at most, 80Kbps. It's low, but it's enough of a connection speed to make an internet voice call (VoIP). There is also a 'monthly data cap' of 500MB. Basically it means in a year Sidewalk will have used 6GB of data from your home broadband.
It's pretty sneaky. The multibillion dollar company (owned by the world's richest man) is asking you to contribute towards this project. 
By using existing Echo products instead of paying for infrastructure to support Sidewalk, they're saving a lot of money. And it also raises the question, if Amazon is still using the item they sold you, are you not just renting it? 
Sidewalk support
Amazon's new 'white paper' outlines potential uses and benefits of Sidewalk. For example, if your home broadband went down, you would still be able to use Alexa. However, at 80Kbps you wouldn't be able to stream music. And you might have a delayed response time.
The new sphere shaped generation of Echo uses something called LoRa signals (900MHz). This low energy signal doesn't carry much data, but it travels long distances. Meaning neighbourhoods could be boosted by just a few new generation Echos.
But are small benefits like this worth the potential trade off in your security?
While it's sneaky to include it as a default, at least Amazon has notified customers of Sidewalk. Instructions for how to disable it are now public too. So if Sidewalk is sneakily announced in the UK, here's how to disable it.
Open the 'Amazon Alexa App'. Go to More > Settings > Account Settings > Amazon Sidewalk.