Broadband access replaces organic supermarkets in house buyers priorities
The link between broadband and house prices may not seem immediately obvious, but its relevance has been proven time and again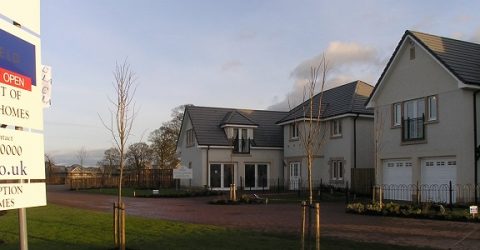 There have always been a variety of environmental factors affecting property prices.
Some of these are negative – the presence of nearby pumping stations, proximity to deprived social housing or a general lack of local amenities.
On the flipside, a favoured postcode or exclusive address can boost prices, as will proximity to a popular school or retail park.
For many years, organic supermarkets were seen as a bellwether for desirability. From Giffnock to Gloucestershire, a new Whole Foods branch could boost house prices almost overnight.
Yet as we finally emerge from our third national lockdown, make-your-own-nut-butter stations and Himalayan pink salt displays have lost their allure.
Today, there is a stronger link between broadband and house prices than almost anything other than schools.
And it's easy to see why.
Waitrose or waiting times?
Over the last year, most of our daily needs have been met through the internet.
From home schooling and WFH to online shopping and Zoom calls, broadband has become our umbilical cord to an outside world which is largely closed for business.
Consequently, waiting for content to download feels increasingly unacceptable.
Little wonder that a raft of reports and surveys has highlighted a growing link between fast broadband and house prices.
Online estate agency Strike claimed house prices on streets with Britain's slowest broadband could be almost 25 per cent lower than comparable homes nearby with superfast connections.
MoreIs a new build home the quickest way to get Full Fibre broadband?
Research by the House of Commons Library found constituencies in Kingston Upon Hull have some of the UK's fastest broadband – with average house prices as high as £600,000.
A survey by satellite operator Eutelsat concluded house hunters in rural areas would demand a 16 per cent discount on a property if it had slow broadband – or simply ignore it entirely.
And the same survey said buyers would prioritise internet connection speeds ahead of a house's appearance, or proximity to local amenities.
Less Booths, more bandwidth.
What qualifies as fast broadband?
Fast broadband is a vague term, which could be defined as anything above the 11Mbps download and 1Mbps upload speeds achievable via ADSL lines.
Fibre to the Cabinet (FTTC) connections tend to start at around 35Mbps, which is sufficient for one person to stream Britbox while another make a Skype call and a child plays FIFA.
Superfast internet occupies the band between 30 and 300Mbps, with anything above this straying into ultrafast territory.
It's important to note you don't need to be an active subscriber to an available high-speed broadband network for its presence to boost your property's value.
A household which has chosen an ADSL connection over full fibre can still be marketed as offering FTTP connectivity, especially if the connection has already been cabled in.
The link between broadband and house prices has seen Britain's biggest housebuilder (Barratt), declaring gigabit-capable FTTP broadband will be pre-installed in all future new homes.
We can expect more announcements like this from other builders in the coming months.
Moving home? Get prepared with the best broadband deal at your new address – just pop your new postcode in the box below to see what's available.