Broadband in Wales gets £80m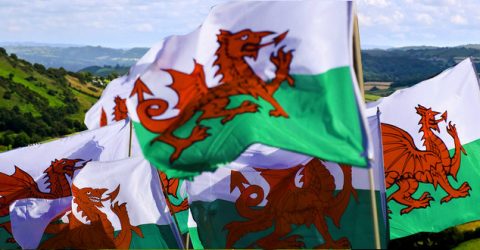 The Welsh government has announced new ideas to bring fast and reliable broadband to more of the country after the completion of the Superfast Cymru project.
The new measures to increase rural broadband, business broadband and 100Mbps+ services will be supported by £80 million in funding, said Swansea West Assembly Member Julie James.
"Under the scheme solutions will be encouraged in areas suffering the lowest download speeds along with lower 4G mobile data coverage.
"It will include safeguards to ensure communities are kept up to date as far as possible on whether they will be included," said James.
Openreach has apparently agreed to work for an extra two months to connect 2,500 homes and businesses at no extra cost to the Welsh government.
More: Broadband in Wales so slow this guy gets his from African satellite
Since the scheme began to extend broadband coverage in Wales in 2013, the government says that availability has doubled.
James added that the new measures will include a review of business broadband voucher schemes to see if a community version for local residents can be developed as well.
She said that Superfast Cymru had "fundamentally altered the broadband landscape in Wales" but that much more large-scale engineering work was necessary to realise the ambition of getting every home and business onto fast broadband connections.
Welsh broadband 'speed'
Four of the 10 areas in the UK with the slowest download speeds are in Wales, according to the latest data released by Thinkbroadband.
Carmarthen East and Dinefwr takes the unwanted top spot with average download speeds of 14.3Mbps and uploads of just 2.9Mbps.
Montgomeryshire, Brecon and Radnorshire and Ceredigion complete the Welsh broadband wall of shame.
[table id=7 /]
MAIN IMAGE: (composite) William Franklin