Business broadband "unfit for purpose" says scathing report
Companies across the UK suffer from poor quality business broadband despite the fact that the utility is crucial to operations, a new survey suggests.
The British Chambers of Commerce, which lobbies on behalf of small businesses, published the results of its report on Monday 27 March 2017.
It found reliable business broadband was important to the daily running of 99 per cent of firms.
But almost one in five companies still can't access decent fast broadband.
Business broadband 'stuck in the dark ages'
Those in rural areas are worse off, with firms twice as likely to have unreliable or patchy connections, the survey found.
Even in large towns and cities up to 15 per cent of businesses can't get the broadband quality they need.
"Unreliable connections stunt productivity, causing needless delays, costs and frustration," said Dr Adam Marshall, Director General of the British Chambers of Commerce.
"An unreliable connection acts as an obstacle to growth, and puts those firms most in need of support at a competitive disadvantage."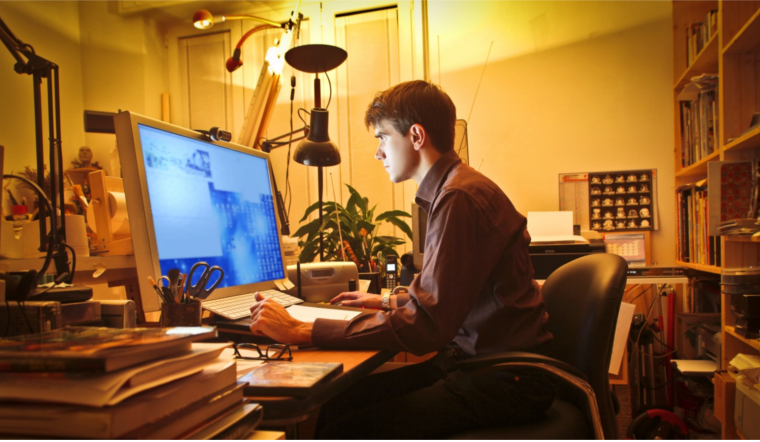 Bad business broadband hits small business hardest
24 per cent of sole traders and 21 per cent of micro-businesses report problems with broadband on a regular basis.
The government's own data shows that there are 5.5 million private sector businesses in the UK.
Over 99 per cent of these companies employ under 50 people while around 10 per cent employ fewer than three people.
These small firms add a staggering £1.8 trillion to the economy ever year.
Nearly half those surveyed said if they had better business broadband they could to do more with their limited budgets.
Major issues included being unable to transfer large files, use cloud-based apps, or allow employees remote server access to work from home.
Find out: Who does business broadband in my area?
What do the experts say?
Dr Marshall was scathing about the harmful effects of having a digital infrastructure which is not fit for purpose.
"Throughout the country, significant numbers of companies of every size and sector lack reliable internet connectivity – a basic requirement for businesses to operate efficiently in today's world," he said.
"We've been calling on both providers and on government for years to fund the necessary upgrades required to deliver superfast broadband to business communities."
While he welcomed recent government announcements about investing in 5G technology he said "there is still a long way to go to get the basics right".
Regulators like Ofcom must do more to ensure firms get the broadband speeds they are promised, said Dr Marshall.
BroadbandDeals.co.uk interviewed campaigner Matt Warman MP this month after his timely assessment that broadband speed adverts are "akin to fraud".
Dr Marshall added: "The immediate focus must be on providing all companies with connections that are reliable and of sufficient speed, which would boost business confidence and encourage firms to maximise opportunities for growth, trade and investment."
Check the best deals on business broadband here