EE wins latest battle in 5G race, announcing further rollouts.
'Everything, Everywhere' live up to the name, extending their ultrafast mobile network to more cities across the UK!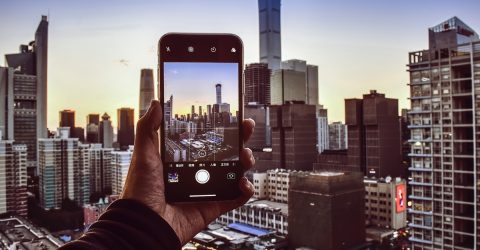 In May EE announced the activation of their new ultrafast 5G network in London, Cardiff, Edinburgh, Belfast, Birmingham and Manchester. This week they have expanded their network to over '20 large towns and cities' in the UK – making them the UK network with the largest 5G coverage!
Where can I get it?
The road to 5G
EE's new status as the largest 5G provider is the latest in a war between competitors. The race to rollout 5G has been a bitter one between providers, starting before the network was even available! In 2017 EE and Three lost their respective court cases against Ofcom's ruling on network's signal cap. Ofcom announced a cap on the amount of mobile spectrum that any operator can own at 37 per cent.
While both network's court cases were about different things, they were efforts to gain advantage over each other. Three wanted the size of signal networks could own lowered as they felt the larger EE had an unfair advantage. While EE felt the cap was unfair and wanted it scrapped entirely. The High Court ruled in favour of Ofcom and the cases were thrown out, but it showed just how fierce the competition is between providers.
The High Court made their decision(s) based on what would be most fair for consumers. They said at the time:
They also lambasted the networks for "risking derailing a golden opportunity for the UK to achieve leadership in 5G".
Where next?
It might seem like a limited selection of locations at the moment, but if you don't live in one of their major cities don't worry! EE have also announced that their 5G network will be rolled out across Aberdeen, Cambridge, Derby, Gloucester, Peterborough, Plymouth, Portsmouth, Southampton, Worcester and Wolverhampton in 2020.
Not on EE?
EE may be cover the biggest area but other networks are already trying to catch up. Vodafone, 02 and Three all launched their own 5G networks this year. O2 have announced a vast rollout plan over the next year which plans to rival EE's by picking up more rural areas and smaller cities. Sky and BT have also announced 5G launches are imminent too!