Elon Musk's Starlink satellite broadband helps those hit by wildfires.
The nascent Space X connectivity service steps up for American fire victims.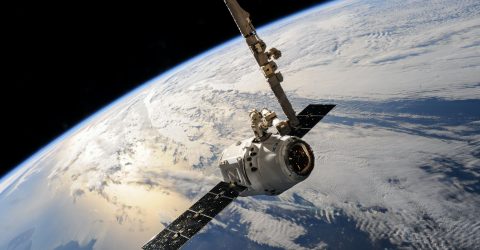 Twinkle, twinkle.
PreviouslyAmazon to launch satellites into space!
Emergency services in America are some of the first users of Elon Musk's Starlink internet project.
Starlink beams high-speed broadband down to Earth from a 'constellation' of satellites. Yes, the technical term is actually 'constellation!
Apart from the tragic circumstances, SpaceX couldn't have asked for a more ideal situation. It has swiftly showcased its ability to connect remote locations to the internet quickly.
Destruction.
The devastating wildfires have destroyed hundreds of miles of land across the West of America. In addition to killing many, destroying homes and businesses it means broadband infrastructure has been damaged. Some towns in Washington state are receiving access to Starlink connections to help locals and emergency workers.
Some towns are being completely destroyed by the wildfires. So it's essential for locals to access the internet to receive information from the emergency response.
Understandably power and mobile service is incredibly unreliable right now. So satellite internet is a perfect solution to bridge the gap.
Image rehabilitation.
The controversial SpaceX founder Elon Musk has been quiet recently. However, he says that the company is focusing on helping emergency responders and areas without internet.
By helping out emergency responders, Musk could begin to rehabilitate his image. He is facing a lot of issues caused by his well, pretty weird behaviour online.
Musk's other company, Tesla, recently had it's value slashed by $50billion. The company also took a hit after his tweets about smoking drugs and dubious stock pricing practises.
Related33% of UK suffer poor broadband speeds in lockdown
Limited lifeline.
The emergency broadband effort is being organized through the military Emergency Management Division. Luckily, Washington state is one of the few areas in the US currently covered by Starlink's signal range.
Starlink aims to have a constellation orbiting the entire planet. The result will mean full global coverage. To do this they will need to launch thousands of satellites. However, right now there are 'only' around 600 in orbit. So reliable coverage is limited to small areas until SpaceX fills out the constellation.
So right now Starlink is now a lifeline for a few thousand people without the internet. Maybe one day it will be able to help millions?