Fake reviews: a growing plague on the internet
Fake online reviews devalue the internet. We explain what consumers need to know about this enduring phenomenon.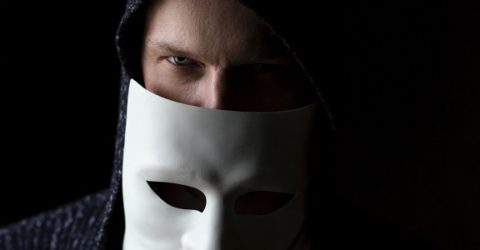 A key benefit of purchasing things online is the ability to study other people's opinions.
In person, you're reliant on staff with a vested interest in promoting certain goods and services. On the internet, you can get impartial feedback from others who've made the same purchase.
Or so the theory goes.
In reality, many online reviews are fake.
They're written by people who know nothing about the product, published by agencies whose entire income depends on producing fake online reviews, on platforms that really should know better.
MoreWhich? Investigation finds 1000s of fake reviews on Amazon
The Competition and Markets Authority has calculated that every household in the UK spends £900 per year on products and services based (at least in part) on their online reviews.
If you've ever made a purchase as a result of swathes of five-star reviews, you might have fallen victim to one of the internet's most prolific – and profitable – scams.
Fake it 'til you make it
Fake online reviews have risen to prominence because we increasingly rely on peer opinions to influence our online buying decisions.
Search for 'wireless headphones' on Amazon and over 3,000 products are listed. Wading through them would take hours unless you organise the results in some way.
It's easy to discount the 'featured' and 'new' filters, which leaves you with 'price' or 'average customer review' as the only methods for refining your results.
Earlier this week, Amazon launched legal action against the administrators of over 10,000 Facebook groups involved in producing and publishing fake reviews.
Facebook's owner Meta admits it has "more to do" in this area. And it's not alone.
A recent expose by Which? magazine highlighted the prevalence of fake reviews on Trustpilot, and demonstrated how even Google can be gamed.
With delicious irony, Which? conducted a Google search for Google review manipulation services, and then employed some of the firms it found to generate five-star Google reviews for a non-existent business.
When the world's biggest search engine is advertising fraudulent services and then publishing their output itself, the entire mechanism of online reviews comes into question.
What's being done?
Ecommerce is a global industry, and many fake reviews originate overseas. Domestic regulation can only accomplish so much, especially across a medium as inherently anonymised as the internet.
Even after Amazon announced mass action against Facebook group administrators, it's claimed half of these fake review groups remain active.
That's despite the fact bogus reviews are concocted using profiles based on (and using stolen photos of) real people – identity theft and fraud rolled into one.
The UK Government wants to make online retailers culpable for fake reviews found on their sites, giving the CMA power to issue fines of up to ten per cent of global annual turnover.
This would be accomplished through bans on selling, advertising or even hosting fake reviews. Websites would have to take steps to confirm the authenticity of new reviews.
That would give review-powered websites like TripAdvisor and Ciao pause for thought, though identifying fake reviews would remain a major logistical challenge.
Even then, it's unlikely Parliament could enact legislation before 2024.
How can I keep myself safe?
If you're seeking shelter amid the blizzard of fake reviews, these steps should help:
Finally, search for yourself.
A Google or Bing search might reveal if your name/profile/selfies are being used in false reviews, allowing you to disassociate yourself from them and lodge a formal complaint.
If you're looking for trusted reviews of UK broadband providers, BroadbandDeals.co.uk provider pages feature in-depth surveys answered by confirmed customers.