Which? finds Amazon flooded by fake five-star reviews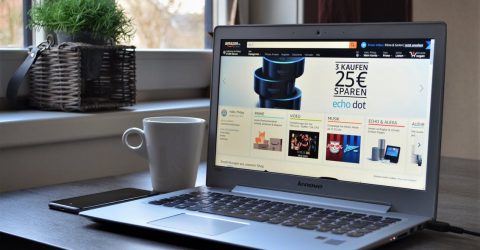 According to Which? Amazon is constantly being overwhelmed with fake positive reviews for products and brands that are misleading shoppers. The consumer group found this was particularly commonplace when it came to be promoting unfamiliar brands.
As an example, Which? looked at reviews for headphones. It found that all the products on the first page of results were from unknown brands. And of the 12,000 reviews for these, the majority (87%) were from unverified purchases.
One particular headphone from a company called Celebrat had 439 reviews, all of which gave five-stars on unverified purchases, and all posted on the same day. This, Which? believes, pointed to them being automated.
In response an Amazon spokesperson said the online retail giant invested 'significant resources' to protect the integrity of reviews.
According to Which? 97% of shoppers rely on online customer reviews to make a purchase. The Competition and Markets Authority estimated that £23 billion a year consumer spending is influenced by online reviews.
Ms Hitchins advised customers to take reviews with a 'pinch of salt' and urged Amazon to do a lot more to verify product reviews to maintain consumer confidence.
If you do look at the reviews as a potential shopper, then Which? recommends delving a little deeper. Check the date and look when the review was posted. If many were posted on the same day or in a short period of time, it is very likely they were computer generated and are fake.
You can also filter the reviews and remove any that are unverified. Reviews that are marked as verified are from genuine customers confirmed to have actually bought the item on Amazon.