Fibre is good for you, grows to half all UK broadband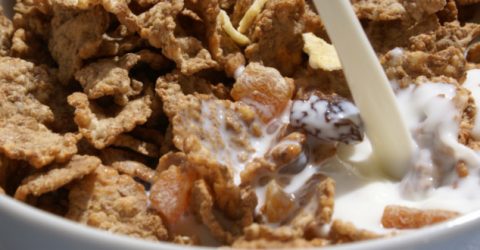 Fibre broadband continues to grow in popularity, now making up over half of all the UK's broadband, according to industry researchers Point Topic.
53% of us are now connected to the internet with fibre.
Fibre broadband is available to 95% of the UK.
You're not the only one
What is sold as 'fibre' broadband in the UK does not use fibre cables for the entire connection.
Instead, it is fibre to the cabinet (FTTC), so it's fibre from your ISP to your green street cabinet, and then copper from the cabinet to your home. This technology is also known as VDSL and has a maximum download speed of 76Mbps
Here, fibre is usually sold at a capped speed of up to 38Mbps, which is often cheaper, or an uncapped speed of up to 76Mbps.
Full fibre by contrast, does use fibre cables for the entire connection and can reach download and upload speeds of 1Gbps.
Full fibre, or fibre to the premises (FTTP), is only available to a tiny proportion of the country, perhaps 3%, or 1.8 million people in total.
Companies that install their own full-fibre networks include Hyperoptic and Gigaclear.
Faster, better, harder, stronger
ADSL broadband, sold as 'standard broadband', can only reach maximum download speeds of 17Mbps, and these speeds vary wildly depending on where you live.
According to Point Topic's analysis of customer numbers, ADSL is on its way out. The number of households with ADSL dropped to 12 million in the last financial quarter.
In the same time frame, the number of fibre broadband lines grew to 13.7 million.
Overall, the number of new fixed broadband lines has steadily slowed, perhaps under pressure from fast 4G mobile broadband which, while pricey, is much more affordable than 12 months ago.
4G mobile broadband from the likes of EE can give homeowners 90Mbps downloads and all the normal internet connections they'd usually get, along with the ability to stream Netflix or BT Sport.
Big names pushing on
New people signing up to TalkTalk Fibre continue to rise, with 161,000 customers added in the last quarter, taking fibre connections up to 36% of their total base.
Sky Fibre numbers are slightly up, at 1.7 million, while BT is still the largest fibre provider in the UK. 57% of its customers are signed up to Infinity 1 (52Mbps) or Infinity 2 (76Mbps).
Smaller ISPs make headway
Less well-known names in broadband are grabbing a higher proportion of market share.
KCOM, which is only based in Hull, has around 50,000 active FTTP lines, while gigabit broadband providers including Hyperoptic and Gigaclear are estimated at around 167,000.