Freeview brings live TV streaming to iOS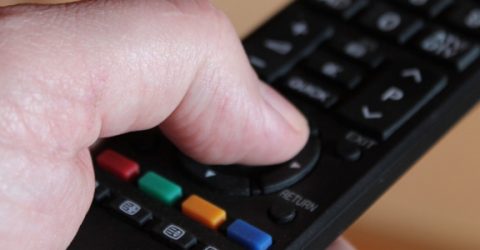 A new mobile app from Freeview lets iOS users stream live TV to mobile devices, for free.
The app combines live streaming services with the on-demand and TV catch-up offerings from Freeview's biggest channels. The launch lineup of channels available to stream includes BBC, ITV, and Channel 4.
Broadcasters and streaming platforms are often painted as bitter rivals, with many seeing the decline and eventual death of traditional television coming from the hands of Netflix and Amazon.
The reality of the situation is that broadcasters and streaming sites make each other a lot of money, and form a pretty typical partnership of content creators and distributors. Netflix gets high-quality content from the BBC, for example, which can then lead to increased demand for BBC programming overseas.
The BBC's incredibly ambitious Peaky Blinders seems to be have been produced with this concept in mind, starring many actors that are internationally-recognizable from previous work in Hollywood. The latest season introduced Game of Thrones star Aidan Gillen, and American legend Adrian Brody to the cast, joining Tom Hardy, and leading star, Cillian Murphy.
Freeview's move to streaming is a clear effort to move broadcasting into the digital space. By detaching the service from a TV aerial, Freeview's new app is now the only (legal) way to access the full extent of their live content online and on-the-go.
Live broadcasts, especially for major events, can be a huge draw for audiences. Although websites like Twitch and YouTube offer online portals to watch livestreamed content, we've yet to see any live services from the likes of Netflix and Amazon. This feature could become a big draw for users to the Freeview app.
Freeview's on-demand library covering the full libraries from different TV channels also sounds very appealing, but that feature is unfortunately not as good as you might think. Although all available content is listed through the app, trying to watch any of it will simply prompt you to open (or download) the relevant on-demand app from that TV channel.
A single app to install on your device to watch the back-catalogue for everything from the BBC to My5 would have been ideal, but you'll need to download a basket of streaming apps to make full use of Freeview's features.
If you're just browsing for something to binge on, Freeview's listings might still be useful, but if you know what you're watching, you might as well just go straight to the source.
The Freeview app is available for download now on the iOS store, and an Android release is coming in the next few months. Also keep in mind that, although Freeview and all associated apps are completely free, you'll still need a TV licence to legally watch any live TV or BBC on-demand content online. After the price increase last year, the licence will set you back £150.50 a year.