Move over millennials, Gen Z to be the largest consumer tribe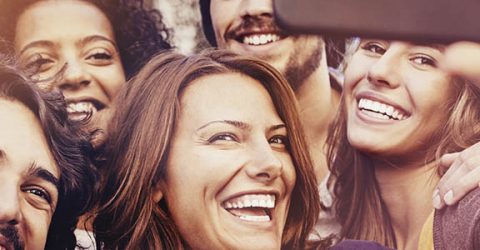 Time is relentless, and for old-hat millennials this has become especially true as Generation Z are set to overtake them within a year as the largest consumer segment.
According to Bloomberg the Gen Z population, those born from 2000, will account for 32% of the world population by 2019. This, they said, pushes millennials into second place with a 31.5% population share. The global population is expected to top 7.7 billion in 2019, which would mean Gen Z numbering somewhere around 2.5 billion.
These young consumers have never known a pre-digital, web-free world. They have grown up during a global recession and they have never known a world without war.
This new world has certainly impacted upon Gen Z. Studies have shown they are more risk averse in both attitude and behaviour, particularly when it came to sex, drugs and rock and roll. In fact, Gen Z are seen as generally more conservative in their political and social views.
One area that differs from previous generations is Gen Z enthusiasm for entrepreneurism. In one study 55% said they were more likely to start a business. This, the study explained, was that Gen Z have grown up in an era where building eCommerce storefronts, for example, is relatively easy to do, requiring little skill and minimal financial backing.
In short, Gen Z have taken advantage of the fact that barriers to entrepreneurship are constantly being lowered.
But take heart, millennials are not considered a Dodo just yet. In fact, canny companies are tailoring their strategies to take advantage of the pluses associated with millennials, such as they are likely to be earning more and are generally seen as shrewd shoppers.
Samsung recently said it would overhaul its smartphone strategy, including lowering the price, to appeal to millennials. Likewise, marketers, retailers and social media operators have been investing substantial time and money into millennial changing attitudes to certain online activities.
Some things do remain the same. One study found that despite living in a digital world, Gen Z still prefer the bricks and mortar experience. Euclid Analytics found that 66% of Gen Z preferred in-store shopping. But they turn to technology to research products before going out to the store. A report from IBM found that 70% of family shopping was now influenced by Gen Z.
Despite the inevitably of time's relentless march forward, Gen Z has some way to go before its members become the dominant force. But eventually this mobile-first generation will take the reigns and millennials will join the baby boomers and the silver gen in complaining how today's tech is just not what it was in their day.
Image: Nben54