New monthly pass from BT Sport means matches for everyone
BT's new subscription service brings Champion's League matches to non-BT customers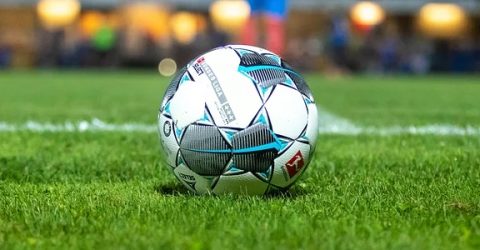 BT have made all premium sport content available to anyone via a new BT Sport app. Until now, BT Sport has only been available through bundles with broadband and TV packages.
Now, customers can watch sports content no matter what ISP they're signed with. There's also no contract, so you pay on a rolling monthly subscription like most streaming services. This adds a huge amount of flexibility for sports fans, who may have felt stuck with BT broadband prices in the past.
But this added convenience comes at a cost – £25 a month.
Check out which BT broadband deals are available in your area.
What's on BT Sport?
The subscription includes unlimited access to five BT Sport channels, including their 4K Ultra-HD service, BT Sport Ultimate.
Football is the platform's biggest draw, and 52 Premier League matches are available to watch live and on-demand. Also, every single match in both the UEFA Champions League and UEFA Europa League is exclusive to BT Sport.
Rugby union games from the Gallagher Premiership can be watched, with more than 15 weeks of competition left in the season.
There is also motorsport content, including races from MotoGP – the premier class of motorcycle road racing.
Combat sports have a place on the platform too, with fights from the Ultimate Fighting Championship and professional boxing circuits.
How can I watch BT Sport?
The new monthly pass gives access to the BT Sport app, where content is available to stream and watch live. The app can be downloaded for iOS, Android, Apple TV, PlayStation, Xbox, Samsung Smart TV, Chromecast and Airplay. This means you can watch on a huge range of devices, including Smart TVs, tablets, games consoles, and smartphones. Content can also be watched online through a web browser.
The subscription also allows for simultaneous streaming across two devices.
Once the app is installed, you simply log in to your BT account and buy a monthly pass. Then you can start watching right away.
Is it worth the money?
Although BT Sport is now available as a standalone service, bundling it with either BT broadband or TV will still get you a discount.
If you add the Sport app onto a BT broadband package, it would only cost £10 a month. With TV, it costs £16 extra a month. Either way, it's a big saving compared to £25 a month for just the app.
However, bundling significantly reduces your service flexibility. BT deals are firmly stuck on lengthy 24 month contracts, so it's important to make sure you'll still get your money's worth.
There are also other sports subscriptions available elsewhere, most notably from Now TV – an offshoot of BT itself. Now TV's sports pass is an even pricier £33.99 a month, although you do get more matches and some different sports for the extra cash.
But BT Sports' biggest draw remains the UEFA Champion's League, as they hold the exclusive rights to air matches in the UK. This is what your subscription is really paying for, so if those matches aren't something you're looking to watch then you can probably get better value elsewhere.
You can buy a Sports pass, or learn more about the service, over at the BT website.