New router and WiFi guarantee for Sky customers
An improved add-on for Sky customers means WiFi for every room in your house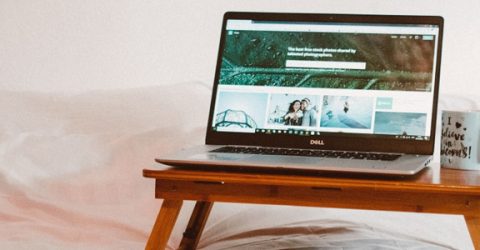 Sky Broadband have introduced a guarantee for "fast and reliable WiFi" for Sky Broadband customers with the "Broadband Boost" add-on. Boost and new fibre broadband customers will also get their hands on Sky's new and upgraded router, the Sky Q Hub 2.
No matter how fast your broadband connection is, dodgy WiFi is going to cripple your speeds across all your devices.
Lots of things can get in the way of your WiFi signal. Thick walls, insulation, and multiple floors make it hard for a signal to reach all the way through your house. Electrical devices like fridges and lights can cause electronic interference that weakens or completely blocks your WiFi.
Sky's updated Boost add-on lets customers use Sky engineers to find and fix problems with your home WiFi. As well as upgrading to the new, stronger Sky Q Hub 2 router, customers can get Sky Broadband Boosters to pump extra WiFi signals across your home.
The boosters work like mini-routers, keeping all your devices connected to the Sky hub without any wires.
The new Sky Q Hub 2 also has four Ethernet ports, which is two more than the previous hub. This means you can take some more data-heavy devices, like computers and game consoles, off your WiFi network. This will free up some bandwidth for wireless and portable devices, like smartphones, TV sticks, and laptops.
What is the WiFi Guarantee?
Sky will guarantee a minimum speed of 3Mbps from anywhere in your home, on any device. This can be tested on the Sky website and the My Sky app. If you don't reach that speed, Sky will send you the new Q Hub 2 router. If that doesn't work, or you're a new customer that already has one, you'll get an engineer visit and a Sky Broadband Booster.
You can always choose to not have an engineer come round, and they'll just send you a booster in the post. However, Sky engineers can now 'map' your home WiFi signal, so they'll know the perfect place to position a Booster for maximum effectiveness.
The guarantee is only available to customers with the Sky Broadband Boost add-on, which can be added to both standard and fibre broadband for £5 extra every month. If Sky are unable to get your WiFi up to speed, you'll get a full refund on your Boost payments.
What else is on the Boost add-on?
As well as the guarantee, Boost customers get extra customer support and parental controls. Engineer visits can be booked for evening and weekends at no extra cost, and Sky will automatically check your line every day for issues.
Sky mobile customers will get 2GB of free data if your home broadband has a sudden outage for more than 30 minutes, keeping you online for no extra cost.
The Sky Broadband Buddy app provides complete control over all your devices, filtering harmful content or completely blocking a device's internet access for some quality "family time".
Is it worth it?
If you're already having WiFi problems then switching to Sky could be the easiest way to fix them for good. With enough Boosters, even the toughest spots to reach will get a minimum amount of WiFi.
At 3Mbps, the guarantee is for a very low speed. However, this is enough to stream standard definition video so it is at least a useful amount.
For £5 a month, or £60 a year, getting a free new router and any Boosters you may need is well worth the value. But if you aren't getting the router upgrade, the value drops significantly.
WiFi extenders, like Sky's Booster, can usually be bought for around £20. Plugging in one extender might just fix your WiFi woes, but there's no guarantees if you do it all yourself.
The parental controls give you a tight grip on your family's broadband usage, and the value of this will depend on your household. It might give you more family time and make the kids do their homework, or it might just cause for a lot more arguments.
Sky Broadband Boost is available to all new Sky customers. Existing customers can upgrade their broadband package with the add-on over at the Sky website.