This is next-gen WiFi and it's coming soon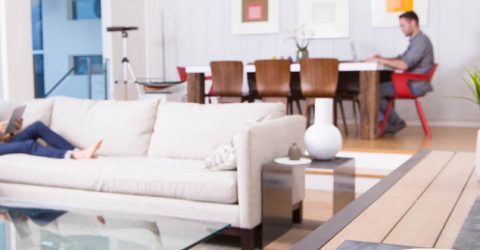 The sixth generation of WiFi is coming.
Broadcom, who manufacture chips for use in routers, say they're completed testing on the new tech which promises four times faster downloads and six times faster uploads than is currently possible.
Bigger capacity, more people
802.11ax 'Max WiFi' was designed to solve the problem where people get fast broadband but slow WiFi, because of multiple devices crowding the same network.
It's pretty common now for smartphones, tablets and other connected devices to all share the same home WiFi connection. When this happens, the average speed drops as more devices are added.
Change password warning: Sky, BT routers now at risk from hackers
"Our reliance on Wi-Fi has increased tremendously as we stream live experiences over social media and upload pictures and files to the cloud while also connecting the many 'things' around our home," said Greg Fischer, senior vice president at Broadcom.
"Max WiFi, based on 802.11ax, is designed from the bottom up to address these evolving consumer needs. With the launch of the Max WiFi ecosystem, Broadcom has yet again pioneered the generational transition of Wi-Fi."
Virgin just turned your router into a public WiFi hotspot – but is it safe?
While the current generation of WiFi can only handle single-digit numbers of internet-enabled devices, 802.11ax will be able to keep 50 connected devices running happily from the same box.
When is 802.11ax coming out?
While no specific release date has been announced, industry analysts suspect 802.11ax to be installed in new routers by the end of 2017, while laptops and home PCs could see the new WiFi chips by mid-2018.
New versions of WiFi have been coming out every few years as technology improves.
The most recent version widely available on the UK market is 802.11ac, which was released in 2013 and improved in 2015.