Ofcom: Average family uses 190GB a month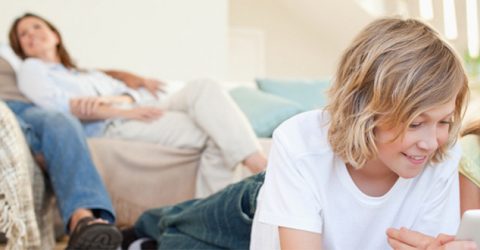 Ever wondered exactly how much data you use downloading, streaming and uploading pictures and video to social media?
Wonder no longer. Ofcom has worked it all out and it comes to 190GB a month for the average UK family.
The results are less important than they used to be.
95% of broadband deals on the UK market are now unlimited data, save for a few 12GB/month and 25GB/month offers from Sky and BT.
But the results may be useful for anyone considering switching to a 4G mobile broadband deal instead of fixed line broadband.
When it comes to 4G mobile broadband data limits there's only one real contender. EE's 4G mobile covers the largest area of the UK and promises data speeds up to 90Mbps.
If you wanted that 190GB a month limit there's only one mobile broadband deal on the table, and it'll cost you. For a 200GB a month 4GEE router you'll be spending £100 a month – up to four times as much as fixed-line broadband.
Where coverage is poor and fibre broadband isn't available, people miss out most on streaming, catchup TV and online gaming.
Catching up
Catchup TV requires a stable connection that large swathes of the country still can't get.
This is because when you stream TV or video files, they don't get downloaded to your TV, laptop or phone all in one go.
Instead, the files come to you in bite-size 'packets'. If your connection isn't strong enough, your favourite show will pause or stutter while it waits for the next packet to come through. This is buffering, and the most common fail for any entertainment enjoyment.
While the BBC says you only need a broadband download speed of 2.8Mbps to watch iPlayer in HD, to catchup in 4K UHD requires a connection of 23Mbps or more.
NowTV's boxsets and monthly passes also need a stable connection of at least 2.5Mbps.