Plusnet, EE, drive 500,000 new BT broadband adds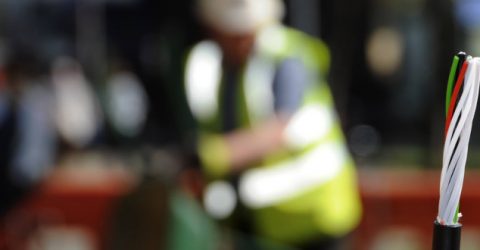 The success of BT's two brands Plusnet and EE has added half a million new broadband customers to the broadcaster's books.
The news came out of BT's financial results for the second part of 2017.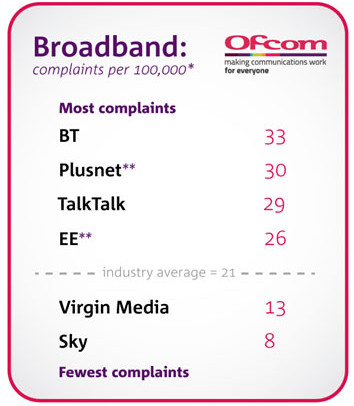 While both companies started out as independents, BT bought out Plusnet in 2006 before acquiring EE in 2016 for £12.5bn.
Both have their own chief executives and run their customer service independent of BT.
This is probably for the best given that BT's team have been rated worst in the country five years running.
Ofcom's complaints data bears this out, with the latest records showing 33 of every 100,000 BT customers made a complaint about broadband.
How to: Cast BT Sport from your mobile to your TV
Plusnet and EE broadband come with much better recommendations for how they handle customer services.
Financial results for the second quarter of 2017 show BT's numbers boosted by 505,000 customers taking broadband, with Plusnet and EE accounting for 65% of new orders.
Pre-tax profits over the same period reached a devilish £666m.
Unsporting conduct
Despite huge investment in BT Sport the numbers aren't stacking up.
BT were so confident that spending billions on Premier League rights would boost the business that they bought an entire HD channel (115, Freeview) just to advertise as BT Sport Showcase.
But these financial results show BT only added 7,000 customers in the second quarter of the year and introducing a £3.50 a month charge for BT Sport has not driven the profits BT was expecting.
Average viewing figures only increased 8% from last year, with the Premier League TV audience (£246m a year) up just 2%.
That is the reasoning behind reports BT Sport will ditch premium football all together, handing off the rights to Facebook or Amazon.
Broadband future
Negotiations are still ongoing over BT's proposal to fund the USO (Universal Service Obligation) to provide everyone in the country with download speeds of at least 10Mbps.
BT said "This would involve us investing an estimated £450m to £600m depending on the final technology solution and aims to ensure that all UK premises can get faster broadband, even in the hardest to reach parts of the UK."
BT said Openreach's plan to prove it can build fibre to the premises (FTTP) at large scale for a competitive cost was making good progress. Ofcom warned that this plan would add £7 a month to customers' bills.
BT's G.fast – that's a hybrid kind of fibre that can reach download speeds of 330Mbps – is being rolled out in 26 towns and cities as a test this year.
In total BT now has 8.6m homes and businesses connected to its broadband.