Post Office landline is Ofcom's most complained about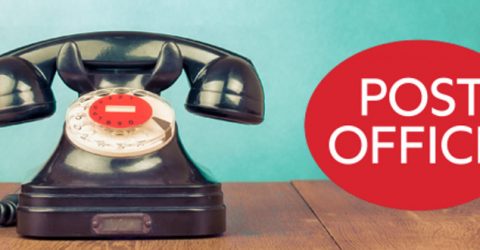 The Post Office has topped the list when it comes to the amount of complaints about its landline services.
It's the second time the Post Office has been highlighted by Ofcom as the worst-performing company, repeating the feat from 2016.
The Post Office blamed a sharp rise in the number of new customers for the problems.
On the back of the results it said it was happy that complaints had dropped from the previous quarter and said it would invest in more call centre staff.
The government-owned firm saw 17 out of every 100,000 subscribers hit them with a complaint about the Post Office HomePhone service.
It's way down from the 29 per 100,0000 complaints the Post Office landline service generated in 2016.
But this follows industry trends that fewer and fewer people are using their landlines as their main way of making phone calls.
Post Office was rated worst landline provider between January and March 2016, and again in this latest report, which covers April to June 2017.
In the period January to March 2017 Ofcom reported that the Post Office HomePhone service came in third for the most complaints.
TalkTalk came in second-worst for landline complaints, generating 16 disgruntled people for every 100,000 customers.
This comes as a further blow to TalkTalk as they sit at the bottom of the latest Which? best broadband survey due to poor service and their complaints handling procedure.
A spokesperson for the Post Office said: "While we are of course pleased to see an improvement in our performance this quarter, we remain committed to further improving our customer experience through additional investments in our contact centre teams."
According to the Ofcom report, the most complained about issues for the Post Office HomePhone service were around line faults and customer service.
Despite all service providers seeing a drop in the number of complaints compared with the last quarter results, the figures for Post Office are above the industry average.
Lindsey Fussell, Ofcom's Consumer Group Director wants to see an improvement in phone and broadband customer service and complaints handling, saying "for a number of providers, there is still much room for improvement."
Ofcom report on the number of complaints for every quarter, claiming that this allows providers to improve their performance as a result of what the data shows.