Post Office officially the UK's cheapest broadband deal
The latest victory in the price wars goes to Post Office with an amazing introductory offer for just over £15 a month!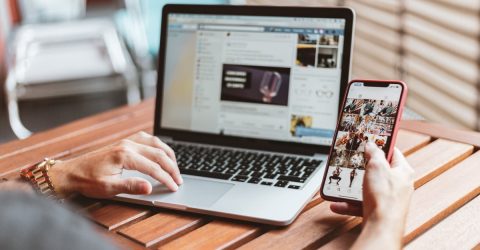 It seems like the best time to be looking for a new basic broadband deal. ISP's are racing to beat each other on cheap basic broadband packages because of the rise of fibre. We're seeing more and more amazing deals for under £20 from mainstream providers.
Newcomers like Onestream or traditional mobile providers like Vodafone have dominated the cheap broadband package market of late.
However Post Office have snatched the crown with their new offer – £15.90 a month with no upfront costs! So if you don't live online or on your Playstation and don't need super speeds then this is a great option!
The details:
The contract is 12 months at just £15.90 per month raising to £30 a month if you continue with the contract.
With speeds of up to 11mb per second.
No data caps or download limits.
Includes line rental.
If you still use a landline there are free calls to other Post Office home numbers.
Perfect for Gran.
With 11mbps and a short contract length it seems like this is the perfect package for an older internet user or a house with only a couple of screens. In addition the Post Office offer a great UK based customer care service which would, again, be especially helpful for older users.
Seems too good to be true?
Post Office have recently announced a series of upcoming price raises for some of their services but this new package will be unaffected for the duration of the contract. So there are no hidden charges or surprises – just a genuinely affordable and reliable package.
Post Office not for you?
As mentioned above, Post Office aren't the only ones offering basic ADSL broadband packages for under £20. The closest competitor at the moment is Direct Save with up to 11mbps £16.95 a month. Talk Talk are offering a similar package for just £17.95 and suppliers like Onestream, SSE, NOW TV and Plusnet all have similar packages for around the £19.99 mark.