Get the biggest reality streaming hits with hayu on Roku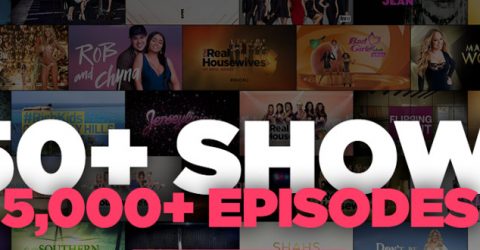 Reality TV hits are coming to your favourite streaming device as the hayu channel is now available on Roku.
As the cold weather continues to keep everyone indoors, even the most casual viewers amongst us might be starting to run out of inspiration for things to watch.
Luckily Roku has just added the on-demand media channel that will have real-life drama lovers reaching for the remote in delight.
Launched in the United States back in 2016, hayu is a subscription service that offers viewers access to a mind-boggling array of reality television shows from both sides of the Atlantic.
Top shows with hayu on Roku
Featuring household favourites such as the fly-on-the-wall series The Real Housewives, culinary drama Top Chef and the ever-popular Keeping Up With The Kardashians, the channel allows subscribers to stream more than 5,000 episodes from over 150 shows straight to their TV or device.
Now available to Roku users in the UK, hayu is ideal for anyone addicted to reality TV shows from across the pond.
More: How to use Roku for streaming joy
hayu is also available on Apple TV, Amazon Fire TV and on the Amazon Kindle Fire.
With real time updates, the service debuts most new episodes on the very same day that they premiere in the United States.
And for those who've only just discovered their latest obsession, hayu users can also access a database of reality TV box sets – meaning that they can watch the shows they love from the very first episode on.
What is Roku?
A streaming device designed to transform any computer or television into a smart TV, Roku already has some 15 million regular users in the United States, and its set to rival Google, Amazon and Apple in the UK.
While the device itself costs around £30, Roku works by offering viewers a choice of on-demand subscription services, allowing them to tailor packages to suit their tastes.
Users can select hayu from the Roku product store and try a 30-day trial completely free of charge.
Afterwards, a subscription will costs just £3.99 a month.