Scottish government to pay for residents' superfast broadband.
Missed fibre rollout target sees vouchers offered to connect everyone.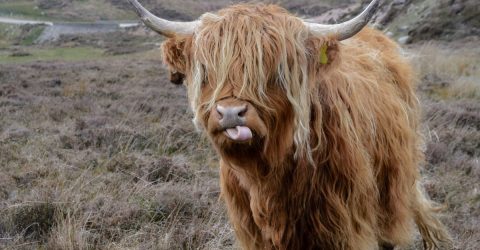 Wait, what?
The Scottish government announced it has failed to meet their target for full fibre availability by 2021. The SNP promised in their 2016 manifesto "that 100% of premises in Scotland have access to superfast broadband" by 2021.
In a statement this week they said that due to 'complexity' achieving this goal wouldn't be possible. A new target of 2023 has been set. Opposition parties said the announcement was "another broken promise from the SNP".
So now the Scottish government is to pay for people to access superfast broadband through a voucher scheme!
How?
While we aren't quite sure of the specifics, a voucher scheme was announced in Scottish Parliament.
Energy minister Paul Wheelhouse announced the voucher scheme to 'ensure access to fibre in the original timescale'. The SNP had originally promised to extend fibre to every Scottish home and business by 2021.
Because of the delay to the infrastructure rollout, alternative options were listed as solutions. The proposed voucher scheme would: "allow people to obtain superfast broadband from other sources. From satellite operators to fixed wireless/mobile operators and larger fibre suppliers".
However the minister has yet to elaborate on how the scheme would work. It was only confirmed that they will be issued later in 2020. All that was said was voucher scheme will be offered. So that those not connected on the original schedule can get superfast broadband from satellite or mobile operators.
All-terrain wifi.
So it is assumed that the vouchers will be redeemable for an install by most ISP's.
Scotland has been notoriously difficult to connect. This is due to vast mountain terrain and scattered rural communities in much of northern Scotland. Meaning many ISP's haven't wanted to foot the cost for pioneering installs of costly rural infrastructure.
Many ISP's have been looking at cost efficient and less traditional ways to extend across Scotland. Last year the use of wind farms to amplify Fixed Wireless Access (FWA) broadband was announced.
Despite the broken promises it seems there is a lot of focus on connecting Scotland to superfast broadband. Hopefully residents won't be left behind for much longer.