Should you get Disney +?
Disney launched their streaming platform in the US this month with a UK release in Spring 2020, is it living up to the hype?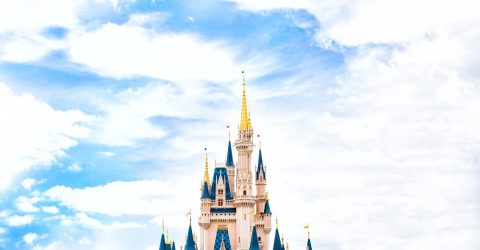 What is it?
Disney have finally entered the streaming game! The platform will host all of Disney's output since 1930! Disney's property also includes Marvel, Star Wars and even National Geographic.
This means you can watch The Aristocats, The Simpsons and even Academy-award-nominated National Geographic documentaries in the same place! This truly is the synergy we've all been waiting for! (Ahem).
The platform was launched in the US a few weeks ago. We will have to wait for a UK release this spring, 31 March 2020. However, this is a blessing in disguise, as we get to hear reviews and decide if it's really worth it!
Robert Iger, Disney's CEO said:
Let's break it down and if he's right.
Why should I get it?
Disney have removed all their content from other streaming platforms. This means that the only place to stream your favourite films and shows will be on Disney +.
As we said, Disney don't just own their own films, but the content and companies they have absorbed over the years. So you're paying for a lot more than keeping the kids quiet for the afternoon!
What do you get?
So far in addition to their roster of classic cartoons, Disney has heavily invested in producing new series for the platform. Star Wars spin-off series 'The Mandolorian' is currently driving Twitter crazy for the 'Baby Yoda' character. Other Star Wars series are in the works, including a Star Wars: Rogue One spin prequel!
Also announced are multiple Avengers spin off series with the film cast. There are even some more obscure reboots and reimagining. A Lizzie McGuire sequel starring Hilary Duff! A 'Love, Simon' TV show!
It's almost as if they're producing these shows with the explicit goal of driving the internet crazy!
How much?
At the moment it costs $6.99 in the US. Many expect that price to be mirrored in the UK, which would make it the same price as mid tier Netflix or Amazon Prime. Though obviously Prime includes a lot more perks for that price tag.
Each Disney Plus account can stream up to four devices simultaneously and can create seven users for different members of the household. This means you won't need multiple accounts for one household.
What devices are compatible?
Speaking of Amazon, will Disney + be compatible with your Fire Stick? Yes. So far in the US Disney + is compatible with the following devices:
Is it worth it?
Early impressions seem to be a resounding 'YES!'. Many were cynical about the release of another streaming platform but those critiques were silenced by the content…of the content.
The platform boasts up to 500 movies and over 7,500 TV shows! Many of these titles are some of the most iconic and formative film and TV experiences we have. The interface will also throw up some often slept on Disney films so you can uncover new levels of nostalgia!