Sky makes move to online with Sky Glass
As Sky renews it's pitch for the streaming-wars, here's everything you need to know about Sky Glass.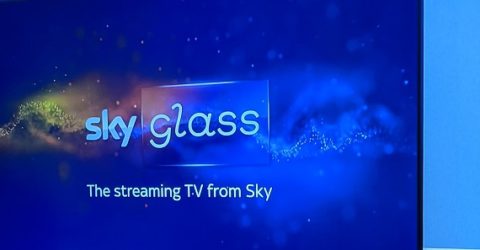 After weeks of speculation, Sky has finally announced its widely-anticipated range of Sky Glass hardware.
Subscribers will have noticed a series of mini-videos appearing on their home screen when their set top box boots up, while the press has also provided extensive coverage.
That's not because the products themselves – of which more in a moment – are particularly revolutionary. What matters is how content is supplied to them.
Like Netflix's transition from a postal DVD service to a streaming on-demand platform, Sky Glass will likely revolutionise television. But what is it, how does it work, and should you consider it?
MoreBroadband TV will replace Cable and Satellite
An unbreakable link
To watch Sky TV, you have always needed a satellite dish.
That's fine if you own a house or bungalow, but it's often been a deal-breaker for owners of flats with limited connections for the dish/es already in situ.
Tenants have historically struggled to persuade landlords to permit satellite installation, while properties in conservation areas have often been barred from mounting a dish on the wall.
The only other way to enjoy Sky content involved a NOW TV subscription, which provided a limited selection of content at a relatively high price.
However, in an age when domestic internet connections often outstrip our ability to utilise them, Sky recognised the opportunity to reach customers it's hitherto been unable to target.
Earlier this month, the company released a range of smart TV sets with Sky's interface and proprietary software baked in – but accessed through broadband rather than space.
The reportedly carbon-neutral Sky Glass range comes in five colours and three sizes, from 43 to 65 inches. Every model has Dolby Atmos, HDR video support and voice control.
More significantly, these one-cable devices get the full array of Sky broadcasting, in real time, over the internet. As Sky themselves put it: "No dish. No box. No fuss."
The interface and user experience isn't radically different from Sky Q, with horizontal rows of recommended or recorded content.
There's compatibility with other platforms like Amazon Prime Video and BBC iPlayer, with content being pulled from multiple platforms if series 1 is on Sky, series 2 on Netflix, etc.
Split pricing
Sky is offering a rental programme for Glass, where consumers can pay back a TV at £13 per month alongside a basic Sky TV subscription costing £26 per month.
Then there are extra monthly charges for utilising Dolby Atmos and HDR, upgrading to movies and sport channels, adding additional devices and so forth.
Monthly costs could be trimmed by purchasing the TV outright. Costs range from £649 for a 43-inch model to £1,049 for a 65-inch screen.
Why is Glass so significant?
Sky's decision to offer its full schedule without a satellite dish is momentous because it suggests the future of broadcasting lies online, rather than over the air.
With the BBC's future a subject of endless media speculation, it moves us one step closer to a world where everything we consume is streamed over the internet.
Speaking of which, you don't need a full-fibre broadband deal to enjoy Sky Glass.
An ADSL connection of 11Mbps or higher should support a single screen from any ISP – not just Sky themselves – though you'll need FTTC speeds to run two Glass TVs simultaneously.
Overall, this is more than just a clever way for Sky to lock in customers to proprietary hardware, while reaching out to hitherto-untapped markets.
It looks very much like the future of broadcasting, all neatly packaged in an anodised aluminium box.