Sky offers Ultrafast FTTP package for existing customers
Good news for Sky customers old and new!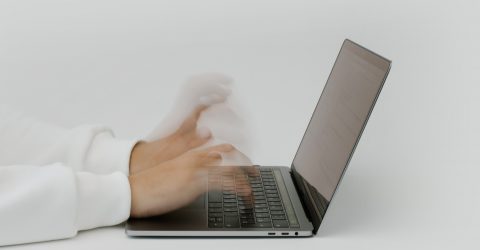 Sky's the limit!
It's good news for existing (and potential) Sky broadband customers! The ISP has finally extended its offer for FTTP broadband to its existing customers.
Sky's 'Superfast' and 'Ultrafast' packages were previously only available to new customers. This was because they only introduced the packages in September and it was a phased roll out. But we'll get into that later.
Sky's Ultrafast FTTP package is £35 per month (for the first 18 months, then £44). There's also a £19.95 setup fee. In addition to getting insanely fast speeds, you'll also get a new, powerful router.
'Superfast' is 59Mbps and 'Ultrafast' is a whopping 145Mbps, about 12 times faster than their standard package.
It can be confusing when almost every broadband package has a name like 'Super Mega Turbo Fast speed package'. Why has no one named a package 'The Fast and the Furious' or something like that? (BRB just emailing Sky).
What Sky's 'Ultrafast' package means in real terms is that you'll be able to download an album in 2 seconds. A film will take just over 1 minute. Or you can download a TV show in just 39 seconds!
So why is it so fast? Well, it's because it's an FTTP connection.
FTTP IDK?
'But what is FTTP?', you might be wondering. Well, FTTC is what most of us are on at the moment. Fibre To The Cabinet. It basically means fibre optic cables run to the cabinet in your neighbourhood. And then you receive broadband to your house through a copper wire from the cabinet.
FTTP cuts out the copper middleman and means you get broadband from entirely fibre optic cables. Fibre to the cabinet, then fibre from the cabinet to your house. AKA Fibre To The Premises.
The reason it isn't as widely available as FTTC is because it means digging up lots of roads and laying new cables. As you can imagine, that's pretty difficult, even on the easiest suburban road. Imagine trying to do that for a street in the highlands or a busy tiny city street!
So it's understandable why Sky has been offering this to new customers with a phased roll out. It's a massive undertaking, and it's not all within their power.
Out of Openreach
As with most ISP's they're also beholden to Openreach. Openreach is in charge of most broadband infrastructure for the UK.
MoreWhat is Virgin's new Gigabit Network?
Openreach is a subsidiary of BT, so they sort of inherited the responsibility for the UK's copper cables. Those cables went from connecting our phone lines, to connecting us to the internet.
At the moment, Openreach's FTTP network provides service for 3 million premises in the UK. They're aiming to connect 4.5 million by Spring of 2021. Even more ambitiously, Openreach has stated a goal of 20 million premises by the late 2020s!