Virgin Media to roll out new ultrafast gigabit broadband
The cable network launch their gigabit offering which is up to 20 times faster than the average broadband!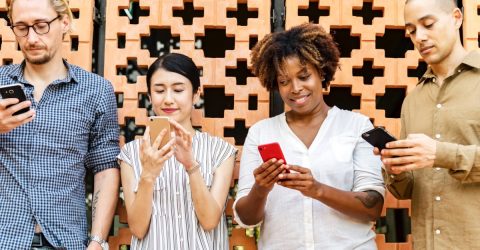 Virgin Media have announced the rollout of their ultrafast gigabit broadband. This month 100,000 homes across Southampton have been used to test launch the service ahead of a national rollout plan.
Don't worry though! Virgin will extend the service to other cities in the coming months. The cable ISP has stated the aim is to have 15 million homes join the 'Gig1' footprint by 2021.
Why now?
Virgin are doing this to get ahead of technology that will rely on high-speed gigabit broadband connections. They said in a press release: "this service provides the connectivity needed for future applications like 8K streaming, cloud gaming and virtual reality telepresence without the need to excavate roads and streets to install new cables."
By preparing in advance for new technology Virgin reduce costs down the line for installation. This saving should be reflected in helping to keep the future install price lower for consumers.
Gb GB
Last week The Telegraph reported that multiple sources claim Boris Johnson will announce multi billion pound funding for rural gigabit broadband set up. This makes sense with various schemes for 'rural connectivity' being announced in recent years.
MoreSome Sky customers to be offered FTTP Fibre broadband
Nicky Morgan MP, Secretary of State for Digital, Culture, Media and Sport said:
FTTB vs FTTP
Full-fibre or Cable ISPs like Virgin Media, have tried to come up with a couple of ways to reduce the high cost of installation. For example, 'fibre-to-the-building' (FTTB) is a bit more of an economical option for buildings with multiple homes or businesses than 'fibre-to-the-premises' (FTTP).
Each method relies on installing fibre cables and hardware in a central location for consumers or businesses to access. However they differ in efficiency and price for consumers.
FTTP is the 'traditional' method of laying cables in streets, with branches to each individual property. If there are already cables nearby you don't have to pay high install fees, however it may mean the first person to have full-fibre had to pay the high install fees. And you thought your street's parking space politics were bad enough!
FTTP obviously isn't as fair to people in rural areas or early adopters to new broadband technology. This is why schemes to encourage rural connectivity are being championed by the government and NGO's.
An option like FTTB often works out cheaper for the consumer as it means installing in a central location i.e. a block of flats and charging a subscription to connect. Individual homes or businesses in the building may not be directly connected to the fibre network, but may still take advantage of much higher speeds.
So where / when can I get it?
If you're not in Southampton or aren't with Virgin Media there are other options!
At the moment gigabit FTTB/FTTP is available in over 250 London postcode areas and areas of some larger cities like Bristol, Cardiff, Leeds, Liverpool, Manchester and Reading. This is often provided by relative newcomers such as Hyperoptic, although BT and Openreach are also in the process of rolling out full-fibre connectivity.
Hyperoptic offer FTTP deals on 12-month and rolling monthly contracts.
No Broadband Package

No Landline

Month Contract

No Broadband Package

No Landline

Month Contract

No Broadband Package

No Landline

Month Contract

No Broadband Package

No Landline

Month Contract

No Broadband Package

No Landline

Month Contract

No Broadband Package

No Landline

Month Contract
If you live in a flat and FTTB isn't in your block yet you can ask your landlord. If enough residents request a superfast gigabit broadband connection it's more likely that ISP's will install in your building.
So start knocking on your neighbours doors if you're desperate for superfast connection!
If you don't live in a city
Full-fibre ISP Gigaclear provides gigabit broadband for some rural communities (as well as many urban homes) with their FTTP Fibre services. 
Gigaclear_18_Fibre900-NoCalls_KJL5J9

Gigaclear_18_Fibre900-NoCalls_KJL5J9

Gigaclear

- Ultrafast Broadband

- 18 month

No Landline

No TV Package

18 Month Contract

Gigaclear

Average*

900

Mbps

Unlimited

Full-Fibre

Set-up costs

£

0

£

0

(inc. new line)

Smart WiFi included

No in contract price rises

Free standard installation

No Broadband Package

No Landline

Month Contract

No Broadband Package

No Landline

Month Contract
Gigaclear is working on expanding its network across the UK so keep checking for the latest deals if it isn't with you yet!
You can check whether Gigaclear, Hyperoptic or Virgin offer ultrafast broadband in your area using the postcode search below.