Sky Sports slash prices and drop channels in BT bidding war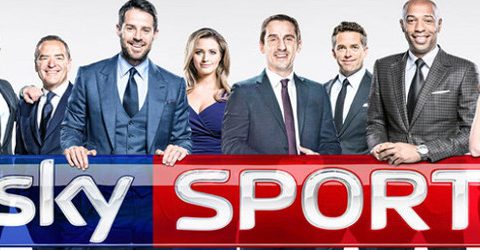 Sky is considering a major overhaul of its sports channels to counter a large drop in viewing figures, the Guardian reports.
The broadcaster is locked in a bidding war with BT Sport for major cricket and football rights in the UK, and faces increasing competition across the board.
It spells the end for Sky Sports 1-5, replacing these numbered channels with ones themed around specific sports.
Formula One racing will get its own dedicated channel, as will Sky Sports Golf, Cricket and Football. Rugby and tennis will be shown on a new channel called Sky Sports Arena.
The cheapest TV deal will cost £18 a month – a huge price drop from the current entry-level package at just £49.50 a month.
Sky took a bold leap into the unknown with their NOWTV pay-as-you-go model for live sports, with prices starting a £7 a month.
BT Sport started to move in the same direction earlier this year.
Bosses could not sustain massive investment in TV rights along with a free app – and instead moved to bundle up with phone or broadband packages, charging £3.50 a month.
Sky continues to pay massive sums for comprehensive coverage of golf, tennis and cricket to lock out all other broadcasters.
Their Summer of Sport included Masters 2017 golf UEFA's Under 21 football Championships, where England's young Lions lost to Germany on penalties in the semi-final, and every game of the ICC Women's World Cup into late July 2017.