Sky Talk Shield launched to beat cold callers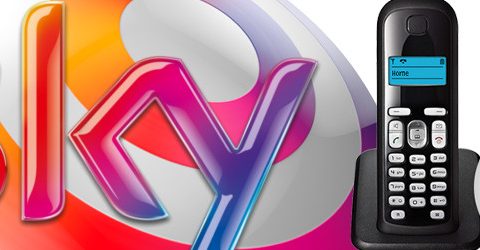 Sky Talk Shield, a new call screening service that's free for Sky Talk customers, has been launched to combat unwanted and nuisance phone callers.
Sky hope the service will stop cold callers in their tracks.
Since rival BT launched its own Call Protect service in January 2017, more than two million people have signed up to block unsolicited marketing calls.
One in five households receive a nuisance call every day, with those aged over 55 receiving the highest number of unwanted calls.
Sky Talk Shield gives users the option to answer the calls they want and block the ones they don't before they are even connected.
What does Sky Talk Shield actually do?
Once activated, Sky Talk Shield will either block robot callers automatically before the phone rings, or let users listen to who's on the line before they accept the call.
Sky claim their new product is the UK's only call screening service to work on every handset in the home without any extra kit to install.
If it's a person calling, the phone will ring and users will hear a recorded message with the screened caller's name, so they know who it is. They then have the option to:
accept the call for one time only
accept the call and add the caller to their allowed 'Star List'
reject the call and add the number to a Block List
send the call to their Sky voicemail (if they have it)
If a caller is added to the Block List then they'll never get through again, while callers on the allowed 'Star List' will always get through straight away.
Lyssa McGowan, Chief Commercial Officer, Sky UK commented: "Providing our customers with the very best experience across phone, broadband and TV is something that has always been extremely important for Sky.
"The launch of Sky Talk Shield is another step in our commitment, offering a brilliantly simple and free service which hands power back to our customers, so they can stop the frustration and inconvenience caused by nuisance calls."
Sky Talk Shield will be available from Friday 9 June for new and existing Sky Talk customers with Sky broadband and line rental at no extra cost.
Existing Sky Talk and Broadband customers can activate Talk Shield by logging on to their My Sky account with their Sky iD and selecting Broadband and Talk.