Talk Talk say gaming puts strain on network
ISP say they anticipate strain on network around the release of major games like Call of Duty.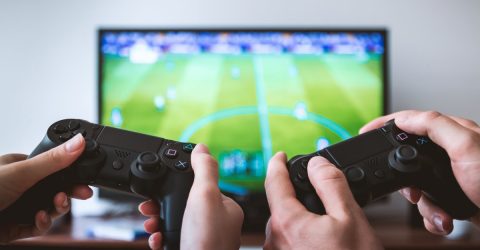 Modern warfare.
Talk Talk told industry watchblog ISP Review that they're anticipating a major surge in bandwidth usage this week. This is because of the release of a new Call of Duty update. The update is more than it sounds, adding additional levels, game features and modes; all of which take up GB!
The new beautiful game.
The ISP said that they see a surge in usage on their network that they believe coincides with landmark game releases. However this is the first time a spike in usage was driven by 'gaming alone'. Recent spikes have even beaten increases that were caused by Premier League football matches.
Need for speed.
New media putting a strain on broadband is an ongoing issue. When streaming (video and music) became mainstream networks had to work to catch up with required speeds/space.
In 2020 cloud gaming is surpassing disc based gaming. (Getting games from the Playstation online store etc) It's now generally considered you need a minimum upload speed of at least 1 Mbps, and a download speed of at least 3 Mbps. However consoles like Playstation recommend at least 5Mbps.
ISP's and tech companies are anticipating the rise in cloud based 4K gaming and VR gaming will demand huge speeds. With the big gaming companies continually developing their cloud gaming systems ISP's will need to keep up with demand.